Having missed expectations for 6 of the last 7 months, July retail sales printed a 0.6% rise, exactly in line with expectations of a 0.6% rise. The control group missed expectations, printing a 0.3% rise against expectations of a 0.5% rise. Year-over-year, retail sales growth hovers at weak levels strongly suggesting a recessionary environment, but the more watched MoM data leaves the door open for a September rate hike (i.e. not bad enough to warrant a delay) as it appears everyone is eating out with the biggest MoM and YoY rises seen in Food/beverage store sales.
MoM, after 6 misses in the last 7 months...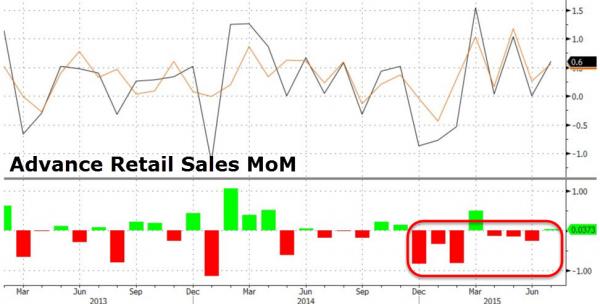 YoY retail sales flash recession warnings once again...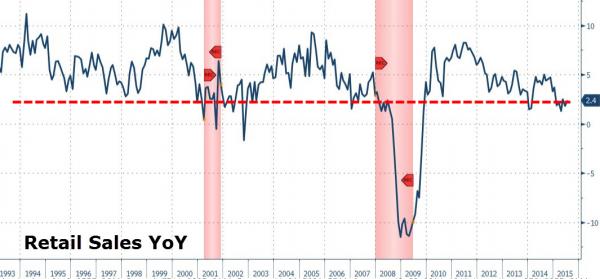 The full breakdown shows everyone eating out...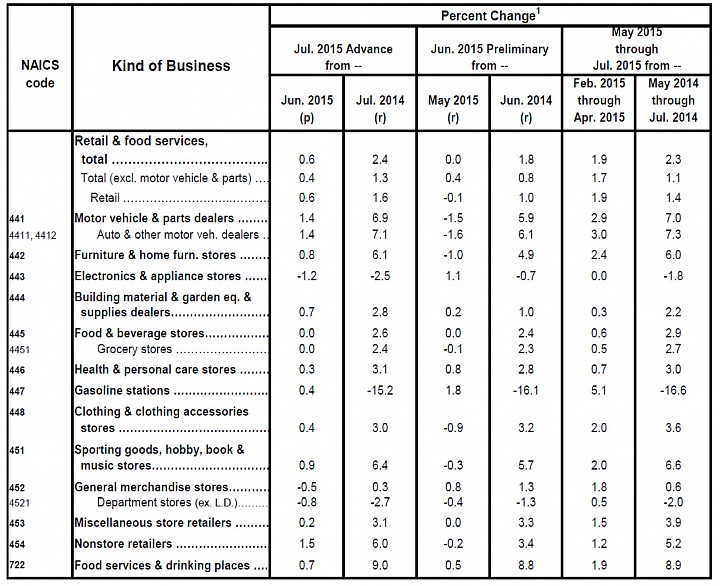 Charts: Bloomberg