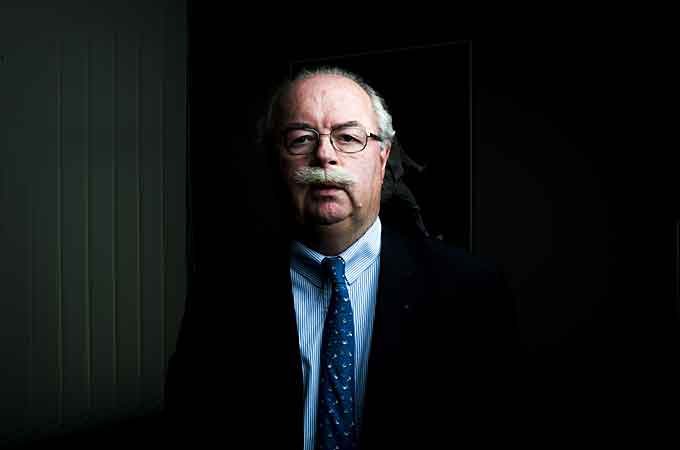 Christophe de Margerie, the chief executive officer of Total SA, the French oil company, has been killed in an accident at Moscow's Vnukovo airport, according to official sources.
"The Total Group confirms with great and profound sadness that its CEO Christophe de Margerie died last night shortly after 10pm (Paris time) in an air crash at Vnukovo airport in Moscow following a collision with a snow removing machine," Total said in a statement on Tuesday.
The driver of a snowplough involved in the accident was drunk, Russian investigators said on Tuesday.
"It has been established that the driver of the snowplough was in a drunken state," the investigating unit said in a statement.
It added that its preliminary theory was that "an error by air traffic controllers and the actions of the snowplough driver" were to blame for the deadly accident.
Possible mistakes by the pilots were also being looked at.
Russian President Vladimir Putin sent his condolences over the incident.
Airport officials told TASS news agency the collision occurred on Monday at 11:57pm Moscow time, killing de Margerie and three crew members, all of them French citizens.
A representative of the transport investigative committee said the French-made Falcon 50 business jet, headed for France, collided with the snow-removal machine during take-off, TASS reported.
Visibility at the time was 1,150ft.
De Margerie, 63, rose through the ranks at Total to become CEO in 2007.
He was married with three children and had worked for the company for 40 years, spending his entire career there.
The head of the federal aviation agency, Alexander Neradko, has taken charge of the investigation, the Interfax news agency reported.
In addition to that, airport spokeswoman Yelena Krylova told RIA Novosti news agency that the plane's black boxes have been removed.