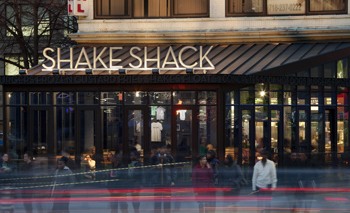 Ever since the IPO, Shake Shack (SHAK) has traded at lofty valuation multiples. For Q2, the burger chain beat analyst estimates for both earnings and revenues, but the comp sales were only up 4.5%. Analysts had expected comp sales growth of 5.4%. 
The market cap is $1.5 billion with revenues only surpassing $250 million this year. The multiple is extremely stretched at 6x revenues regardless of the growth potential. The biggest fear with the stock as posted after Q1 results is that slowing comp sales growth would eventually weigh on the stock. Several quarters of 10%+ plus growth makes for difficult comparisons. 
The chart below highlights the negative trend prior to Q2 results.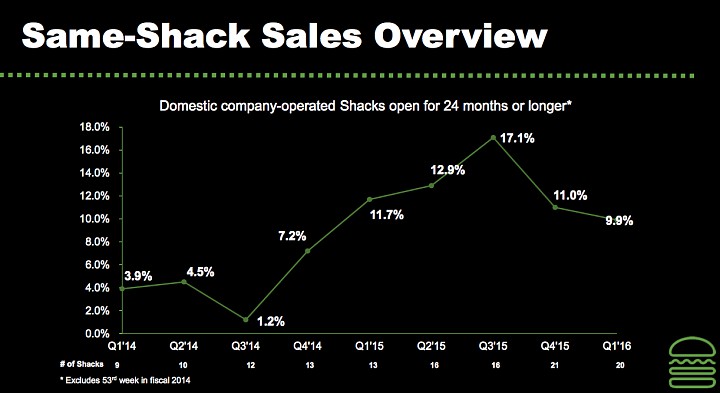 The above trend is never the friend of investors regardless of whether the results are actually solid for a company. For anybody doubting that theory, go review Habit Restaurants (HABT) and how 50 quarters of comp sales increases are irrelevant to the valuation when coming off 10% growth. 
Disclosure: No position