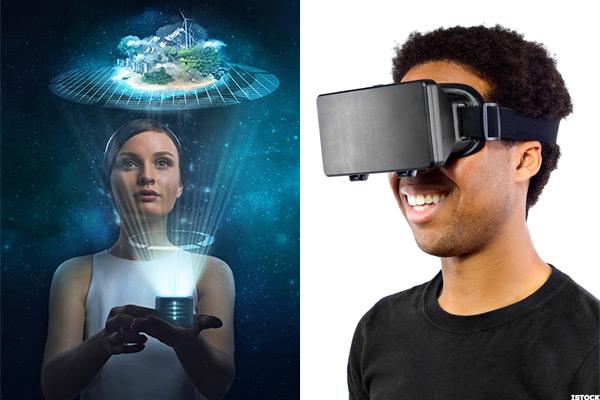 Of all the tantalizing possibilities for the future suggested by science fiction, the Star Trek franchise's Holodeck technology is perhaps the most appealing. Imagine a room that projects anything you desire -- transforming into a relaxing island idyll, a challenging ski course or the prow of a Royal Navy ship.
Scientists are predicting we will have the technological capabilities to create our own Holodecks by 2024. And we're already more than halfway there, especially when looking at augmented reality (AR) technology. Below, we mention six companies you can invest in now that are working on this technology -- and two below that are closest to pure plays.
AR technology hit the technology and investing spotlight this year with the release of Niantic's Pokemon Go mobile...
More