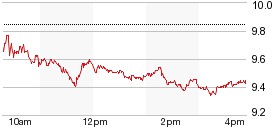 ESTERO, Fla., April 7, 2016 /PRNewswire/ -- Hertz Global Holdings, Inc. (HTZ) was the lead investor in a recently concluded Series B round of funding for San Francisco-based Luxe, a provider of on-demand valet parking and car services operating in San Francisco, Los Angeles, New York, Chicago, Boston, Seattle and Austin.
"Our investment will support Luxe's ability to scale its successful service to other major urban centers, while offering our customers enhanced convenience and value with regard to their urban parking needs," said John Tague, Hertz Global Holdings president and chief executive officer. "Building on an expanded Luxe footprint and capability, we will partner together to develop new innovative and integrated services that will enhance the relevancy of our core products in urban markets."
Related to the funding, Tague will become a member of Luxe's board.
"We set out to invent and lead a new...
More