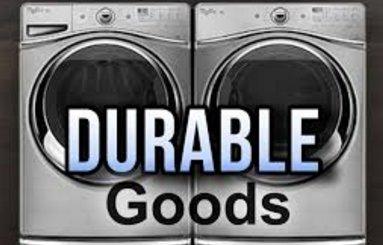 The level of durable goods (those meant to last more than 3 years) can be used as an indicator of consumer confidence as well as investment sentiment. In January, durable goods grew 1.8% after a 0.8% decline in December. Economists' forecast was around 1.6%.

Core durable goods (excluding transportation items), fell at -0.2% after a 0.9% gain in December. The 0.9% was an upward revision from 0.5%. 

Think about this. Core durable goods excluded volatile items, yet it has been very volatile month to month, especially with the revisions. 

My thinking is that we are indeed going through a labor market transformation. 
To me, reports like durable goods orders and unemployment rate had more significance 10 years ago than now mostly because the adjustments in methodology has lagged the transformation of society due to technological accelerations and paradigm shifts in major sectors like finance and even education. 
I know I am not citing anything here. But I would just say that a couple of books have influenced my thoughts on the transformation of the labor market, and I will talk about it more later because I realize this report was on Durable Goods. I guess I realize, reporting on this was not very helpful for our understanding of the economy. But these 2 books are very helpful for understanding the new economy. 
Algorithms to Live By
Brian Christian, Tom Griffiths

Thank You for Being Late
Thomas L. Friedman