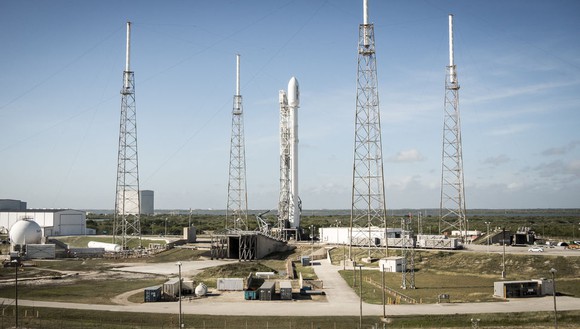 In Elon Musk's wild web of businesses, there's never an action without an equal (although not necessarily opposite) reaction somewhere else in the world. This morning, when SpaceX's Falcon 9 rocket and the $195 million Facebook (NASDAQ:FB) satellite aboard it went up in flames, it may not have seemed like a blaze that could bring SolarCity (NASDAQ:SCTY) or Tesla Motors (NASDAQ:TSLA) down with it. But it could. And here's how.
SolarCity's sugar daddy
You might know that SolarCity actually owns most of the hundreds of thousands of rooftop solar systems it has built. As a result, it needs billions of dollars in funding each year. So the flow of debt coming into the company is vital to its very survival.
What people might not know is that SolarCity is getting a lot of funding from SpaceX and Elon Musk and family. They're buying hundreds of millions of dollars in solar bonds that almost no one else is interested in. Below is a table that shows the large purchases of solar bonds by SpaceX, Elon Musk, SolarCity CEO Lyndon Rive, and CTO Pater Rive over the past year-and-a-half.
| Time Frame | Bought by SpaceX/Musk and Family | Counterparty |
| --- | --- | --- |
| March 2015 -- June 2015 | $165 million | SpaceX |
| March 2016 | $90 million | SpaceX |
| June 2016 | $75 million | SpaceX |
| August 2016 | $100 million | Elon Musk, Lyndon Rive, Peter Rive |
You can see that SpaceX has bought $330 million of bonds in total, although some of those bonds have matured and been reinvested. But if we just look at the $217.8 million of solar bonds...
More