This year's Treasury market rally has been stronger than every economist surveyed by Bloomberg News predicted.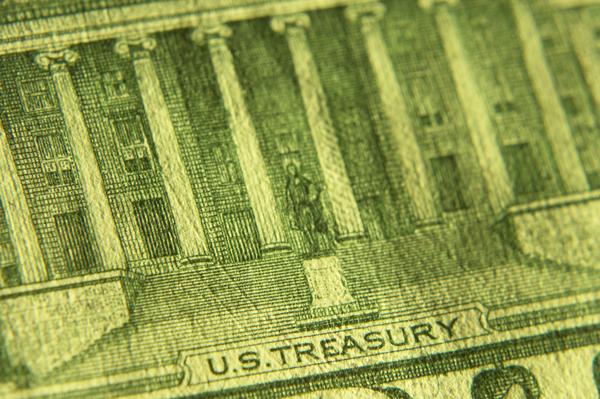 Ten-year yields that slid to 2.32 percent yesterday were lower than the levels projected by all 66 economists surveyed for their Sept. 30 forecasts. Even as the Federal Reserve scales back the bond-purchase program it has used to support the U.S. economy, Treasuries are drawing demand as yields in Europe fall to records amid speculation the European Central Bank will increase its efforts to cut borrowing costs. Fighting in Ukraine is spurring investor appetite for the safest securities.
"The bond market still has more room to rally," said Ali Jalai, a bond trader in Singapore at Scotiabank, a unit of Bank of Nova Scotia, one of 22 primary dealers that trade directly with the Fed. "The consensus is that the ECB will announce some sort of bond-buying program." In Ukraine, "it seems to be getting bigger and bigger every day," he said.
The U.S. 10-year yield was little changed at 2.34 percent at 6:59 a.m. in London, according to Bloomberg Bond Trader data. It has fallen from 3.03 percent at the end of 2013. The price of the 2.375 percent note maturing in August 2024 was 100 10/32.
The median forecast in the Bloomberg survey conducted Aug. 8 to Aug. 13 was for the benchmark to be 2.70 percent by the end of September, while the lowest prediction was 2.40 percent.
Yields are also less than the bottom forecast for year-end, which is 2.43 percent among 68 economists who responded.
Global Rally
From the U.S. to Asia and Europe, fixed-income securities of all types have gained 1.3 percent in August, the most since January as measured by Bank of America Merrill Lynch index data.
Japan's 10-year bond yielded 0.495 percent, after falling to 0.485 percent yesterday, the lowest level since April 2013. Australia's declined to 3.29 percent, about one basis point away from this year's low. A basis point is 0.01 percentage point.
Europe's bond yields have tumbled to records after ECB President Mario Draghi said in Jackson Hole, Wyoming, last week that policy makers will use "all the available instruments needed to ensureprice stability" and are "ready to adjust our policy stance further." The ECB next meets on Sept. 4.
German (GDBR10) 10-year yields dropped to 0.866 percent and France's slid to 1.217 percent yesterday, both all-time lows.
Slowing Inflation
Economists say a report today will show euro-area inflation slowed in August to the lowest in almost five years.
Consumer prices increased 0.3 percent from a year ago, moderating from a 0.4 percent gain in July, according to the median estimate in a Bloomberg News survey before the European Union's statistics office releases the data.
The U.S. and European powers joined Ukraine in condemning what they said were incursions by Russia as the government in Kiev sought to counter an offensive by separatist rebels.
The Fed has reduced its monthly purchases of government and mortgage debt to $25 billion from $85 billion, and is on course to end the program this year.
Data today will show gains in personal income and spending slowed last month, while a measure of inflation held below the Fed's 2 percent target, Bloomberg economist surveys indicate. A separate report will show consumer confidence declined in August, according to analysts' projections.
Diam Co. sold debt in the Treasury market earlier in August, said Hajime Nagata, a money managerfor the company in Tokyo.
"It looks expensive," he said. "We prefer euro bonds." The company manages the equivalent of $135.6 billion.
http://www.bloomberg.com/news/2014-08-29/treasury-market-rally-is-stronger-than-every-economist-predicted.html