For Immediate Release
Chicago, IL – October 15, 2015 – Zacks.com announces the list of stocks featured in the Analyst Blog. Every day the Zacks Equity Research analysts discuss the latest news and events impacting stocks and the financial markets. Stocks recently featured in the blog includethe Stratasys Ltd. (SSYS), 3D Systems (DDD), Materialise (MTLS) and ExOne Company ( XONE).
Today, Zacks is promoting its ''Buy'' stock recommendations. Get #1Stock of the Day pick for free.
Here are highlights from Wednesday's Analyst Blog:
3D Printing Shows Immense Prospects: 4 Key Players
3D printing has come a long way since its conception in the 1980s. The young industry has witnessed unmatched stellar growth over the last three decades. As pointed out by the Colorado-based consulting firm Wholers Associate's report, the market had a compounded annual growth of 33.8% during 2012–2014. This phenomenal success of the 3D printing technique is no less than a renaissance.
Encouragingly, according to the independent research firm Gartner, the 3D printing market, which was worth $4.1 billion in 2014, is projected to grow over 500% with a year-over-year growth rate of 45.7% in the next 5 years.
Factors Fueling Growth
Notably, the 3D printing market is inching toward a point of inflexion. Past the phase when it was considered just an over-hyped and unproven manufacturing process, it is now becoming a bankable technology capable of manufacturing innovative products for real.
The growing popularity of 3D printing is based on certain inherent benefits that it brings to the manufacturing process of business enterprises. It helps reduce time-lag in product development process, thereby lowering costs.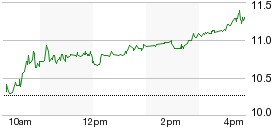 Prototyping with the help of 3D printing not only saves money but also mitigates the risks involved in full-fledged manufacturing process. Moreover, it offers customization, and wastage is...
More