PriceSmart, Inc. (PSMT), a global company that operates membership shopping warehouse clubs yesterday reported their operations fiscal third quarter 2017 financial results.
They reported third quarter earnings of $18.8 million while third quarter earnings came in at $0.62 per share. PriceSmart reported third quarter revenues of $730.3 million.
PriceSmart Technical Analysis
(Click on image to enlarge)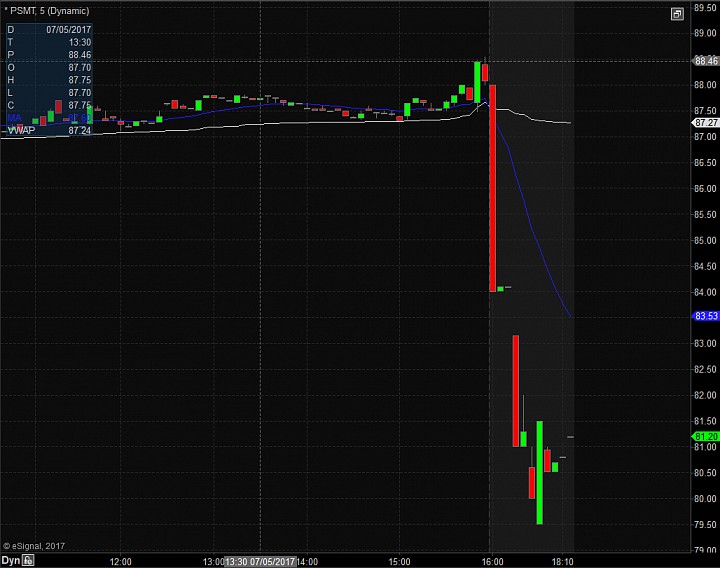 PSMT opened trading...
More