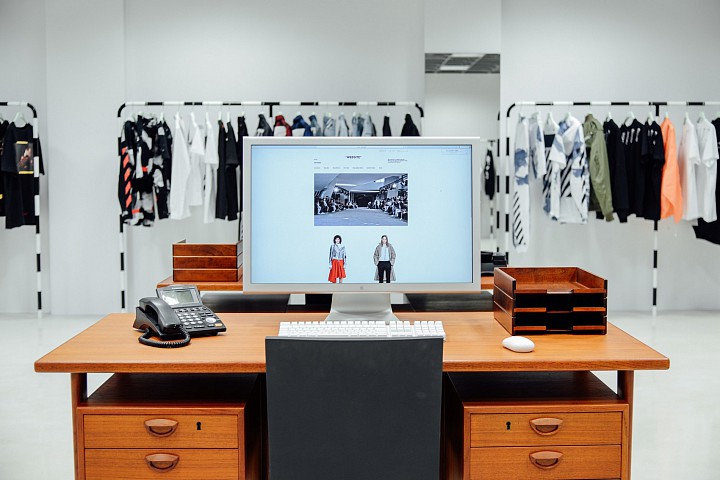 Not long ago society in general would venture out regardless of weather conditions, transportation method or feelings of indifference in order to purchase goods. With a sheer lack of options for any other means, it was what had to be done to satisfy commercial cravings. However, in the fast-paced, technologically-induced world in which we now live, the seismic shift towards online shopping now consumes large sums of consumer earnings — wreaking all kinds of havoc for the old school brick-and-mortar set up. Reaching a critical mass for the average American household, a recent report from e-commerce platform provider Bigcommerce, does well to drive home this point. The company has gone on record to say "results show that 96 percent of Americans are shopping online, spending an average of five hours per week making online purchases and allocating an average of 36 percent of their shopping budgets to e-commerce."
And why not, right? With but a swipe of your finger and the click of a button, the world at large can now procure just about anything under the sun — no hassles, no friction, not even a mere word. Shoppers who once crowded the malls while tussling impatiently in line have now been afforded the freedom to shop while tucked away comfortably in bed. Naivety to the ramifications and stress levied upon the retail sector will no doubt steady the stream of siphoned sales away from physical stores. With e-commerce now such a prevalent part of society's spending habits, stores have forcefully been backed into a corner left with decisions to ponder.
For one, those not yet prepared with an online contingency plan would do well to secure a place amongst the overachievers in rolling out such an option for its audience. As forecasted by Vend, Omnichannel, a cross-channel business model used by companies to integrate online and offline operations, is in the midst of a remarkable upswing with no telltale signs of slowing down. What happens than to those not primed for such a move? Another measure would be to slash prices, slash again and than slash some more. In no way considered a "checkmate" kind of move and more so of a stop-the-bleeding band-aid step, other courses of action are ripe for the taking.
Exclusive Drops
Slideshow 3 photos

Offering exclusive merchandise no other establishment is privy to, while not online obtainable is one such tactic used by shop owners to lure consumers through its doors. Whether brand new pieces from those currently blowing up the spot or a contemporary collab collection pitting together two expert entities bringing something completely new to the sartorial table — such hype can in a way, market themselves. Hiroshi Fujiwara's THE PARK・ING GINZA since its inception has been known to host distinct themes such as the "ONCE IN A LIFETIME" vintage store concept. Enlisting the expertise of BerBerJin, the installation played host to an assortment of rare gems in addition to vintage-styled tee's made exclusively for the affair. Palace has also done well to crowd its doors in announcing new drops such as graphic decks, exclusive apparel, and of course its foray into publishing with the new Palace magazine.
Architecture Installations
Slideshow 4 photos

Exclusive wears and cool commodities aside, groundbreaking architectural concepts is another such maneuver shops employ to draw attention over to themselves. Outfitting a location with eclectic design schemes is nothing new, however, when done in a manner that aims to appeal beyond the typical commercial mind frame, results can prove quite successful. Architecture firm Snarkitecture for instance, has helped brick-and-mortar establishments reimagine themes in creating unique sensory experiences — KITH Brooklyn being a site to behold. Custom installations include the KITH Archive, surveying some of Ronnie Fieg's greatest collaborations over the years, not to mention KITH Treats, a cereal bar serving up custom combinations of some nostalgic childhood favorites. And than we have the "Airball" installation set up in conjunction with Miami Beach boutique Alchemist. Here, customers can challenge each other to a friendly game of pop-a-shot hoops when not perusing the shops many goods. Let's not forget Supreme and its contemporary art collaboration with Mark Gonzales. The streetwear imprint gained much notoriety in tapping the skate legend and renowned artist as he added some eclectic interior design installations with his "Angel" mascot and various wall paintings.
Special Events
When VFILES launched a free concert with the one and only Lil Yachty taking center stage, swathes of admiring devotees and industry insiders alike lined the surrounding SoHo streets just prior to crowding the shop to watch the "Fresh Off A Boat" singer tear it up. Inclusive of the show was a collaborative tee sold exclusively in the store commemorating the marked event. In celebration of Jun Takahashi's very first UNDERCOVER book, colette hosted an in-store signing session with the streetwear pioneer himself, which of course to no one's surprise was met with great fanfare. Chicago's RSVP Gallery also logged similar success posting up Kid Cudi as adoring fans packed the space hoping to snag photos and autographs. Recruiting the talents of famed public figures has historically proven effective when time to draw in some much needed attention.
Pop-up Shops
Slideshow 3 photos

You would be hard pressed to find a better means to chisel merch-purchasing patrons away from their keyboards than a pop-up shop. Its sole purpose of guiding you into its doors, be it only for a limited time, is an effective approach to exhibit new gear — drawing all sorts of attention to the experience of it all. When Louis Vuitton and fragment design linked up to unveil its collaborative capsule collection, over 4,000 antsy shoppers stoically waited in line at the Isetan Shinjuku installation for a sneak peek. Aside from the wide apparel and accessories range, both gentleman took time out of their hectic schedules to greet adoring fans. To celebrate the launch of the UNDEFEATED x NikeLab Dunk Lux, both brands joined forces to initiate a temporary Los Angeles-based location to introduce the highly-anticipated silhouette. Centered around an immersive virtual reality video experience, those who ventured out in support took turns donning an Oculus headset to check out And 1 streetball star Pat the Roc trying on the new kicks.
In-house Customizations
Slideshow 2 photos

Offering in-store customizations is another compelling technique levied by shop owners to draw in crowds. A great way to set yourself apart from competing enterprises vying for the same set of wallets, is to offer bespoke customizations. Having to bring on board expert artists and intricate machinery, while costly, may prove a worthwhile investment as shoppers find ways to put their own sartorial spins on in-demand products. Ronnie Fieg uses this very technique in his Manhattan-based KITH x Nike pop-up. Here a customization table stands to offer those looking to personalize their very own goods.
---
Of course carrying out an effective social media campaign goes without saying and as a supplementary strategy to those listed above can only help further its reach and strengthen its value. While online activities help contribute to a store's demise, the same can be used to help bolster physical sales. In today's multimedia age, with the sheer amount of content that is snapped and shared, frontline consumers subconsciously assist in this very cause — carrying out some of the most effective advertising. However, with online shopping only gaining traction, establishments would do well to embrace an Omnichannel blueprint — in return offering its clients a well-rounded shopping experience. According to Vend, cross-channel retail sales will reach close to the $2 trillion mark come 2017 — further reasons to embrace both the virtual and the physical. Although online shopping provides considerable convenience, nothing quite compares to the sensory experience of what we can see, smell and touch. At the end of the day, there are some, many in fact, who are stubbornly unwilling to depart from the old fashion face-to-face buy.