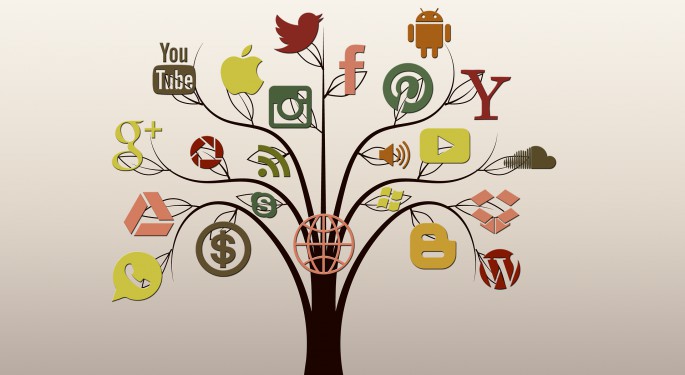 Verizon Communications Inc. VZ 0.64% announced its plan to purchase Yahoo! Inc. YHOO 2.62% operating business for $4.8 billion Monday morning after a series of talks between Yahoo, AT&T Inc. T 0.77%, Liberty Media Group LMCA 0.42% and Quicken Loans founder Dan Gilbert.
Chowdhry's Take
Global Equities' Trip Chowdhry confirmed the benefits of the deal to Yahoo shareholders, but claimed it was "terrible" for Verizon shareholders. The analyst compared the deal to Verizon's $1.4 billion Terremark purchase, which "ended up in total disaster."
The Next Terremark Disaster
"Remember, all the nitwit Analysts and Industry Visionaries coming on the media and touting VZ + Terremark Deal as 'Ground Breaking' ... will propel VZ in Cloud Computing, will put an end to AMZN AWS," said Chowdhry.
Like many analysts commenting on the Yahoo deal, these pundits were wrong as companies like Amazon.com, Inc. AMZN 0.79% took control of cloud computing while Verizon took and remained in the back seat, the argument went.
'Yahoo is a Declining Asset Business'
The Global Equities analyst believes Yahoo had nothing to offer to valuable drivers in Verizon's sector,and it "fundamentally is an obsolete offering."
"Basically, we are seeing a replay of the previous movie, VZ buys Terremark, but with a different actor, YHOO replacing Terremark: VZ executives as clueless as they have been with Terremark."
According to TipRanks, Trip Chowdhry is one of the best analysts covering tech with a 60 percent success rate and a +15.6 percent average return per recommendation. Chowdhry rated 332 out of 4081 analysts.
The analyst does not, however, have a formal rating or price target on Yahoo or Verizon.
At the time of writing, Verizon traded at $55.80, down 0.57 percent Monday.
Yahoo was seen down 2.69 percent at $38.32.
Did you like this article? Could it have been improved? Please email feedback@benzinga.com with the story link to let us know!
Date
Firm
Action
From
To
Jul 2016
Credit Suisse
Maintains
Neutral
Jul 2016
Citigroup
Maintains
Buy
Jul 2016
UBS
Maintains
Buy
© 2016 Benzinga.com. Benzinga does not provide investment advice. All rights reserved.