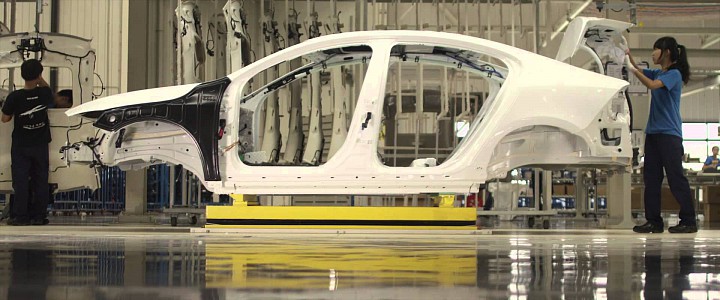 Volvo is going to established it's first car plant in the U.S. Company also hoping that this will boost it's U.S Automobile sales.
The Chinese-owned car maker said Monday it would invest $500 million to build the plant.
Volvo (NASDAQ:VOLVY) sold nearly half a million cars in 100 countries last year, up 8.9% compared to 2013. That growth was driven by strong sales in China and Europe but as we talk about U.S sales company definitively wants to improve that.  U.S sales fell 8% last year to 56,000.  .
The new plant is part of a U.S. revival plan the company announced in February. Volvo said it wants to sell more that 100,000 cars a year in the U.S.
Volvo CEO Hakan Samuelsson said  
"Volvo Cars cannot claim to be a true global car maker without an industrial presence in the U.S. " 
Comments on CNN by the readers :
"scam..deport them"
" They cannot be more efficient than German Motors "