The stream of high-profile exits continues for Alphabet Inc. GOOGL as Gregory McCray, Chief Executive Officer (CEO) of its Google Fiber unit, has stepped down.
McCray joined the Alphabet division in February this year. Prior to this, he had worked as the head of another telecommunications company, Aero Communications.
Coming to the price performance, for the last one year, shares of Alphabet have been treading higher. The stock has returned 30.4% compared with the Zacks categorized Internet Services industry's gain of 21.3%.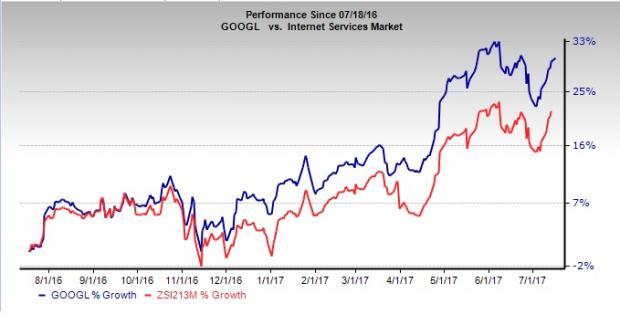 Is Google Fibre's Future at Risk?
Lunched in Kansas City, MO in Sep 2012, Google Fiber is Alphabet's high-speed Internet service. With the launch, the company intended to create pressure on major broadband providers like AT&T T, Comcast and Verizon Communications VZ to upgrade their networks to support higher Internet speeds.
However, last October, Google Fiber had to put on hold its plans of rolling out fiber-optic cables across a number of U.S. cities. The decision was part of the company's revaluation strategy to focus on wireless technology as an alternative way to roll out high-speed internet to subscribers.
At that time, Craig Barratt, the head of Google Access, stepped down from his position and was replaced by McCray in February. Access is the Alphabet company that oversees Google Fiber and other similar communications efforts.
Now, McCray's departure within five months of his appointment is definitely not a good thing for the company. The continuous leadership turmoil can raise questions on the future of the Access division.
However, to avoid any such fear from creeping in the minds of investors, Larry Page, CEO of Alphabet, said, "We are committed to the success of Google Fiber. The team is bringing gigabit connections to more and more happy customers. Fiber has a great team and I'm confident we will find an amazing person to lead this important business."
Alphabet Inc. Price and Consensus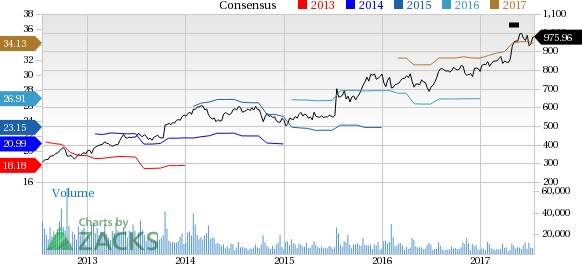 Zacks Rank
Alphabet carries a Zacks Rank #3 (Hold). Another better-ranked stock in the broader technology sector is Alibaba Group Holding Limited BABA, sporting a Zacks Rank #1 (Strong Buy). You can see the complete list of today's Zacks #1 Rank stocks here.
Alibaba Group Holding Limited delivered a positive earnings surprise of 20.53%, on average, in the trailing four quarters.
5 Trades Could Profit ""Big-League"" from Trump Policies
If the stocks above spark your interest, wait until you look into companies primed to make substantial gains from Washington's changing course.
Today Zacks reveals 5 tickers that could benefit from new trends like streamlined drug approvals, tariffs, lower taxes, higher interest rates, and spending surges in defense and infrastructure. See these buy recommendations now >>
Want the latest recommendations from Zacks Investment Research? Today, you can download 7 Best Stocks for the Next 30 Days.
Click to get this free report
Alibaba Group Holding Limited (BABA): Free Stock Analysis Report
Alphabet Inc. (GOOGL): Free Stock Analysis Report
AT&T Inc. (T): Free Stock Analysis Report
Verizon Communications Inc. (VZ): Free Stock Analysis Report
To read this article on Zacks.com click here.
Zacks Investment Research