Michael Kors announced it has agreed to acquire iconic shoemaker Jimmy Choo for £896 million ($1.17 billion), as the US company seeks to offset slower growth in its core handbag business. As part of the recommended all cash acquisition the entire issued and to be issued ordinary share capital of Jimmy Choo will be acquired by JAG Acquisitions (Michael Kors Bidco), a wholly-owned subsidiary of Michael Kors.
Each scheme shareholder will receive 230p in cash for each Jimmy Choo share, valuing Jimmy Choo's existing issued and to be issued ordinary share capital at just under $1.2 billion. The offer price of 230p is final and will not be increased, except that Michael Kors Bidco reserves the right to increase the amount of offer price if there is an announcement on or after date of this announcement of an offer or possible offer for Jimmy Choo by a third party offeror or potential offeror.
In a statement, Michael Kors described itself as "the ideal partner for Jimmy Choo," saying it would "support the growth of Jimmy Choo through retail store openings and further development of its online presence as well as through an expanded assortment of additional fashion product offerings."
Michael Kors, like its luxury retail rivals, has struggled for years to entice American shoppers to pay full price for its handbags amid fierce price competition and an environment of heavy discounting that has pressured profits. Sales of handbags are lagging as women have traded down to smaller, less-expensive purses.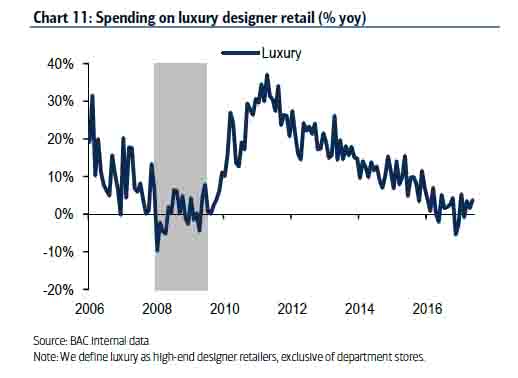 As we reported at the end of May, Michael Kors announced a turnaround program as part of which it would close 100 to 125 of its full-price retail stores and renovate existing stores. The company also cut the number of products it sends to department stores, which tend to offer deep discounts, and is trying to get more creative with its designs to get consumers to pay more. But, as the WSJ reports, pressure has mounted on Michael Kors to find new avenues for growth after Coach Inc. COH -0.39% in May agreed to buy Kate Spade & Co. for $2.4 billion, in a bid to tap younger consumers to offset slower growth in the handbag market. That market has slowed to about 2% growth from as much as 15% six years ago, according to Craig Johnson, an analyst at Customer Growth Partners.
Jimmy Choo has also struggled with the same discounting problems in U.S. department stores that Michael Kors is facing, although the brand has been helped by a stronger performance in markets like the U.K., China and Japan, where the Jimmy Choo name still carries weight. While upscale women's shoes remain its core business, Jimmy Choo has been branching out into men's shoes as it looks for growth. The company has about 150 directly operated stores, leaving what analysts have said is a long runway for bricks and mortar expansion.

Last year, the shoemaker turned £364 million in sales, up almost 15% from a year earlier.
Shares of Jimmy Choo - which was popularized by Sex and the City and whose shoes and boots sell for as much as £2,995 - were up 17% Tuesday morning, has been on the block since April, when European investment fund JAB Holding Co. said it was putting the luxury shoemaker up for sale as it looks to focus on its restaurant and coffee holdings.
Jimmy Choo directors, who have been so advised by BofA Merrill Lynch and Citi as to the financial terms of the acquisition, intend unanimously to recommend offer to Jimmy Choo shareholders. Michael Kors has received an irrevocable undertaking to vote in favor of scheme at the court Meeting and the resolutions to be proposed at the general Meeting from JAB Luxury, Jimmy Choo's majority shareholder, in respect of 263.7m Jimmy Choo Shares representing ~67.66% of the existing ordinary share capital of Jimmy Choo in issue on July 21 2017.
Commenting on the deal, Piper Jaffray (neutral on Michael Kors) said it is all cash but won't be accretive on a GAAP basis till FY 2020, noting that Michael Kors management wants to fuel the growth of Jimmy Choo to $1b (~2x today's base) by leveraging its luxury positioning across regions/categories. The bank sees the potential for Jimmy Choo to be a bigger luxury brand in time with right leadership, but need to better understand the "path towards accretion." It added that the timing of this bid comes as a bit of a surprise given Kors new 2020 plan, expected M&A to have come later given the focus to turn around the namesake brand.