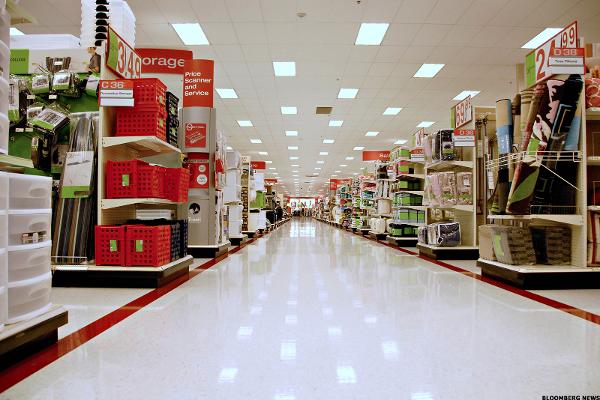 NEW YORK (TheStreet) -- Target (TGT - Get Report) stock is tumbling by 5.17% to $75.91 on heavy trading volume this afternoon, as retailers are pressured by Macy's (M) weaker-than-expected 2016 first quarter revenue and downbeat outlook for 2016.
Macy's slashed its full year same-store sales guidance to a decline between 3% to 4%, compared to its previous estimate for a 1% drop. The largest U.S. department-store company now anticipates that full-year earnings will range between $3.15 and $3.40 per share, down from prior guidance for between $3.80 and $3.90 per share.
Investors view Macy's outlook as an indication that consumers aren't spending now and don't plan on spending any time soon, Ken Perkins, president of Retail Metrics, told Bloomberg.
Back by Popular...
More