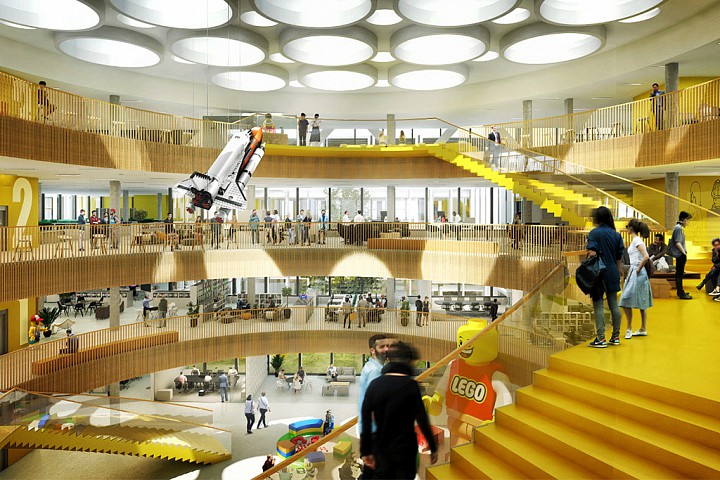 LEGO group plans to add a new headquarters in Billund Denmark, which will be designed by Danish architectural firm C.F. Møller. Spanning around 52,000 square meters, the new office will incorporate energy efficiency features as well as numerous green spaces for an open environment. Møller's design will take influence straight from the famous brick toys and is said to include a LEGO People House, a colorful atrium, and architectural features built right on top of recognizable LEGO elements.
Senior Vice President at the LEGO group, Claus Flyger Pejstrup states:
"We want a distinct office building that clearly conveys the LEGO values, and which truly expresses the creative, innovative culture of our company. I am very excited that we can now present our vision for this new building, both to our employees and to the community."
Check out the space above and let us know your thoughts in the comments below.