The headlines... (from the most extreme levels)
VIX over 31 (highest since Dec 2011)
Dow Industrials -4% Year-to-date (nears correction, -8.6% from highs)
Nasdaq -10.5% from highs (correction, -1% Year-to-date)
Dow Transports -11.6% from highs (correction)
Russell 2000 -14.4% from highs (correction, -9.6% Year-to-date)
S&P -1.5% Year-to-date (nears correction, -9.8% from highs)
S&P 500 futures volume highest in 3 years
High-Yield Credit +20bps to 417bps (13 month wides)
Treasury yields down 16-18bps (multi-year low yields and multi-year high sized moves)
Gold at one-month high
WTI Crude hits $80.01 (lowest since June 2012)
And then - thanks to massive HFT order/cancels, squeeze of 'shorts' as long-short funds liquidated, and a well-placed random headline proclaiming Yellen confident - we ripped back green as if none of it ever mattered... (ignoring WMT guiding notably lower and Putin's nuclear sabre rattling)
BUT... thanks to missed earnings and guidance, all the major indices dropped 1% after hours...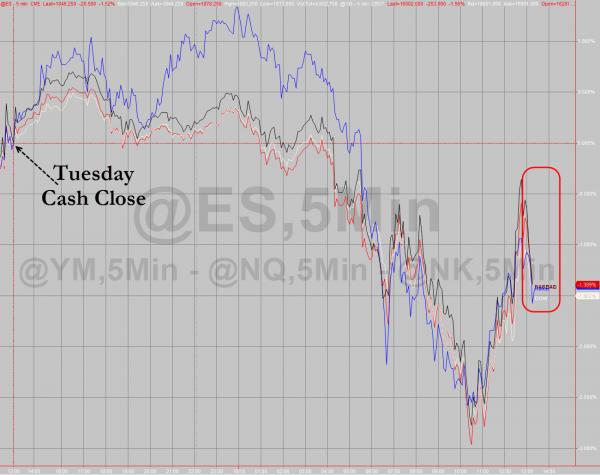 *  *  *
Today, summarized in pictures

*  *  *
CNN's Fear & Greed index is buried at 0...desparate to go negative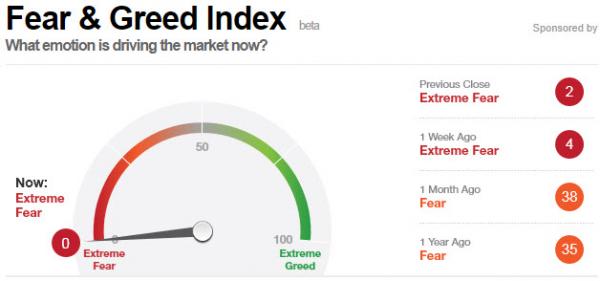 *  *  *
Year-to-date, bonds remain the massive winners +22%, Gold +3%, and S&P -1.2%...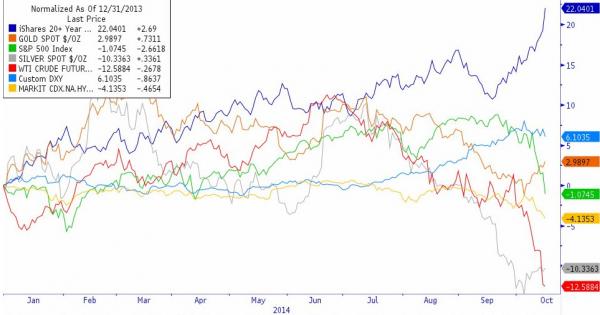 Bond yields utterly collapsed today... then screamed back higher...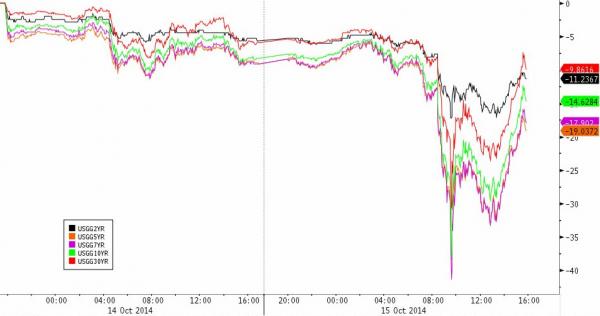 For a sense of just how massive today's move was in bonds...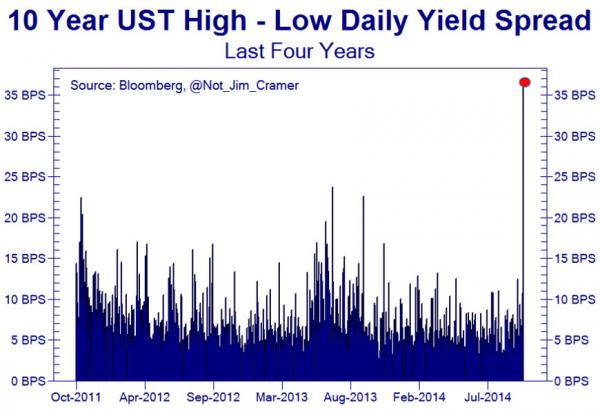 10Y inflation breakevens collapsed to fresh 3-year lows...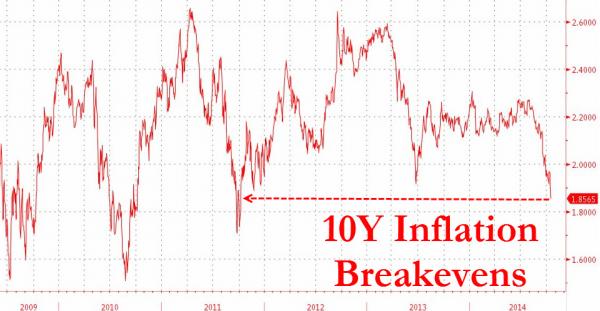 But is the stock market that opened most eyes today....
Year-to-Date, it's starting to get ugly...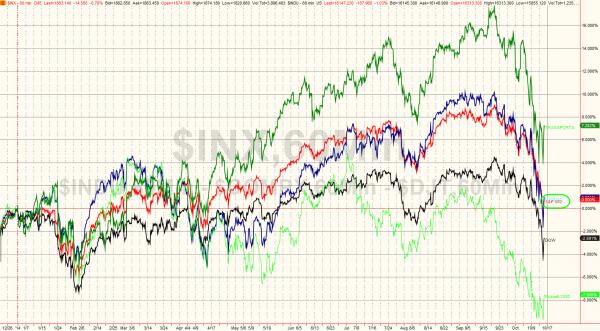 On the week, intraday volatility is incredible...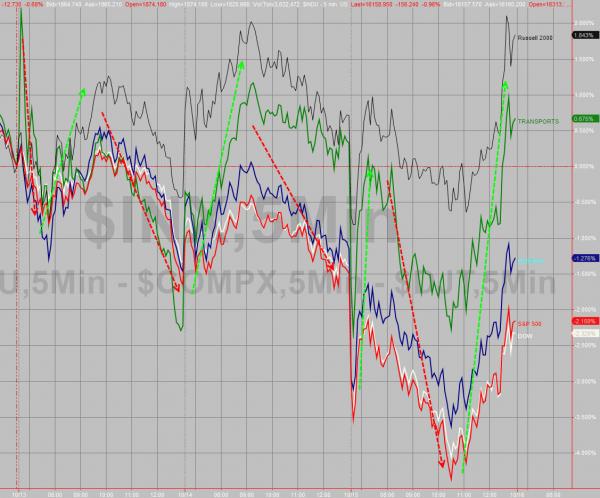 And today...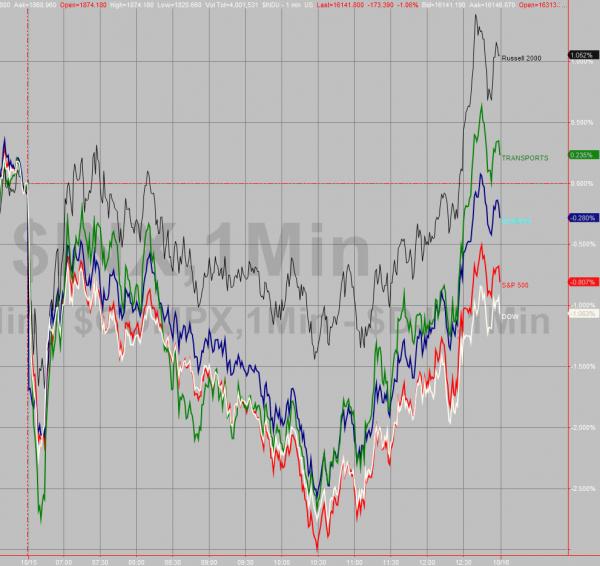 Even with the afternoon meltup, Financials lagged...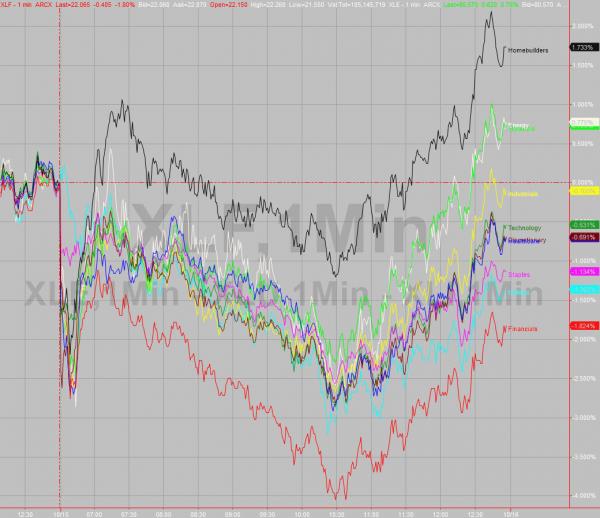 VIX spiked above 31... before bouncing back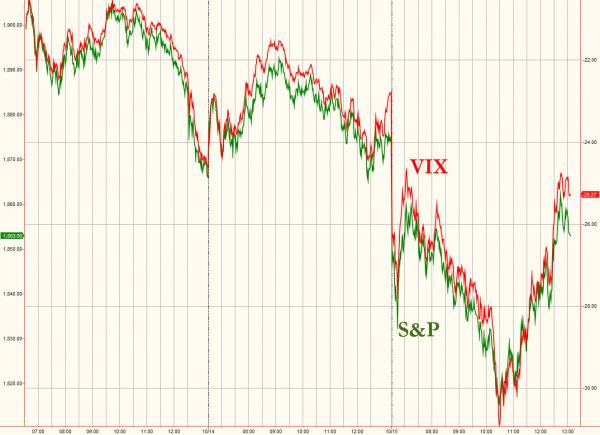 Stocks were driven by AUDJPY most of the day (recovering to VWAP thanks to the stability of USDJPY around the 106 the figure level)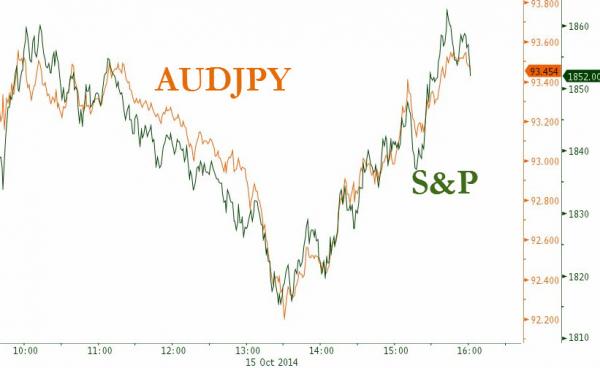 JPY strength characterized the day and week but EUR strength also weighhed on the USD...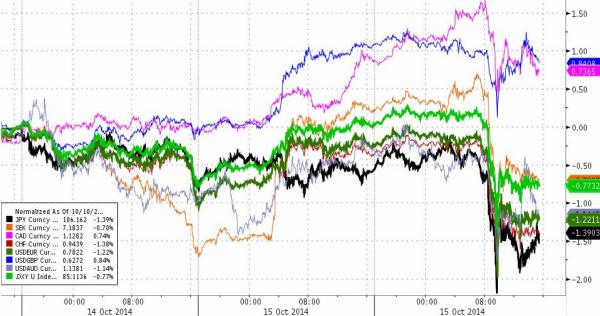 Gold was higher on the day - at one-month highs, Silver recovered early losses, copper tumbled and Oil fell further but not catastrophically...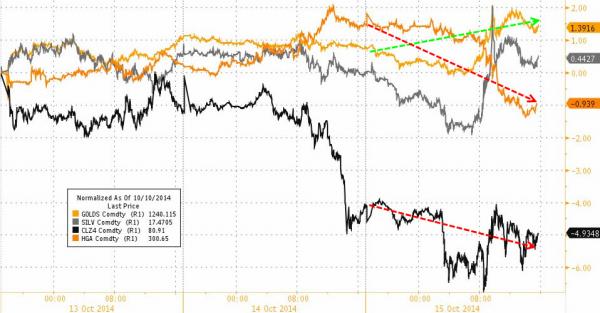 Algos were extremely active with some major manipulation at the lows in the Russell.. As Nanex notes, intense order place/canceling made the lows in the Russell futures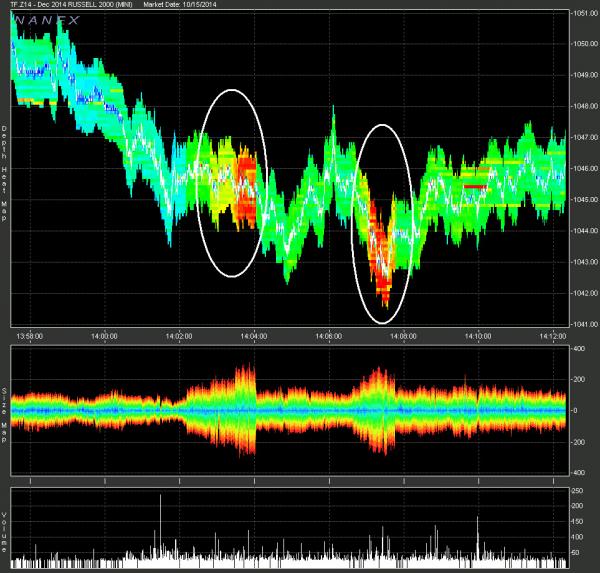 Wondering what drove the recovery in the afternoon? It appears hedge funds are force-liquidating everything to free up margin - so "most shorted" got squeezed again.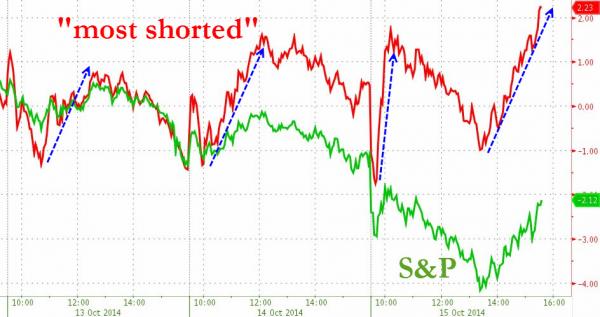 Charts: Bloomberg and @Not_Jim_Cramer and @Nanexllc
Bonus Chart: Some context on the 'bounce' in Shale stocks...