Inphi (IPHI) is a Semiconductor company started in 2000. This is one mid-cap tech growth stock that should be on everyone's radar. 
Semiconductors are used for computer chips and other technologies - the market is relatively safe. It is also forecast to grow significantly by 2018.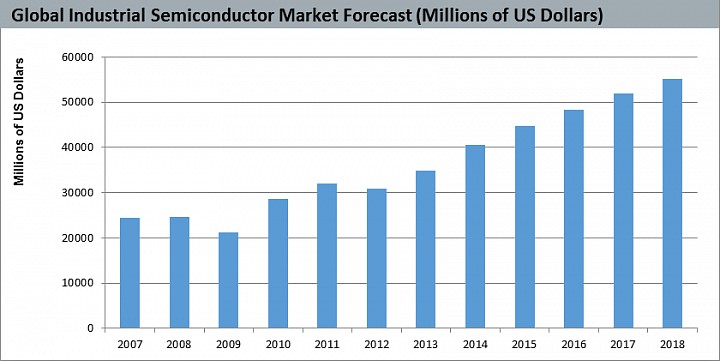 ---
The company reported $70.3 million in sales - a 16% increase vs last year.  This surpassed the estimate of $69.3 million. Inphi  also completed the sale of its memory unit for $90 million to Rambus. Without those sales, Inphi wrapped Q2 with $60.5 million in revenue, up 22% vs. the year-earlier quarter.Q2 EPS minus items came in at 32 cents, up 23% year over year, and topping analysts' model for 28 cents.
For the current quarter, Inphi guided to $66.8 million to $68.8 million in sales from continuing operations. The analyst consensus is $74.8 million, but once again may not be an apples-to-apples comparison. EPS guidance for 37-39 cents beats the 33-cent view, and would be up 52%.
---
The stock has been lack-luster for most of its existence, but it started to beat the market in 201
.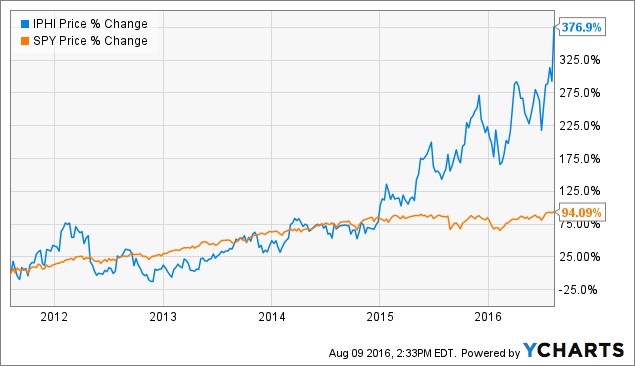 Revenue is in super-growth, net income remains low because the company spends a great deal in R&D.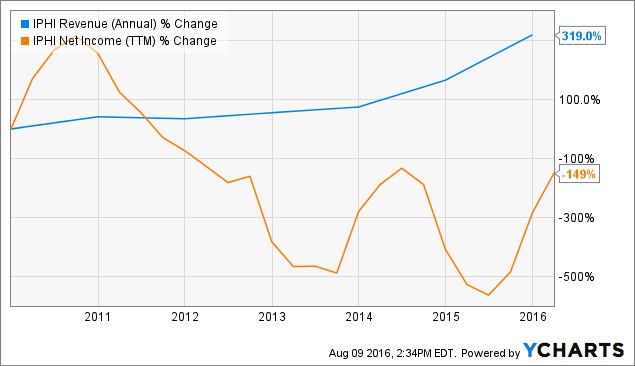 Competition includes Texas Instruments (TXN) and Qualcomm (QCOM).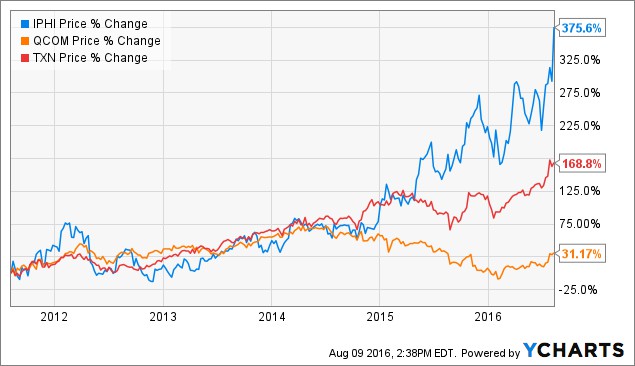 ---
Inphi is a high growth company in a relatively safe market. It beats the older large cap competition and beats the market. In my opinion, this is a solid tech stock to buy for diversification from the consumer based and internet based side of tech.