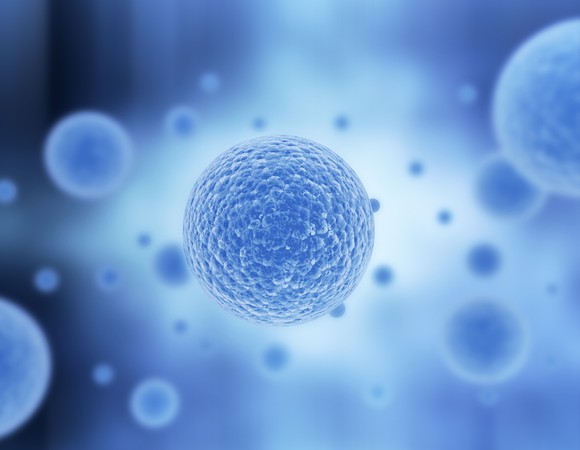 What: Merrimack Pharmaceuticals (NASDAQ:MACK), an oncology company developing precision medicines, saw its shares drop by nearly 20% last month as a result of the marketwide downturn sparked by the Brexit vote, according to data from S&P Global Market Intelligence.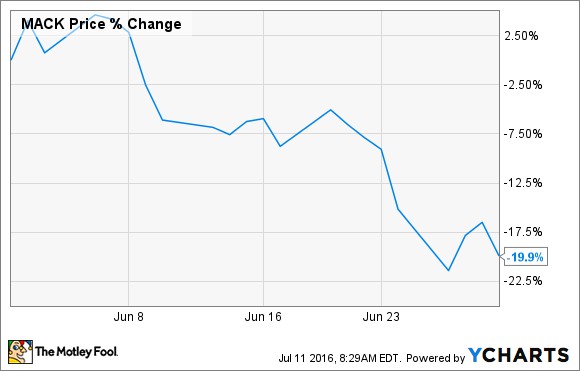 So what: Merrimack's pronounced slide last month even outpaced the sizable downturn in the iShares Nasdaq Biotechnology ETF (NASDAQ:IBB):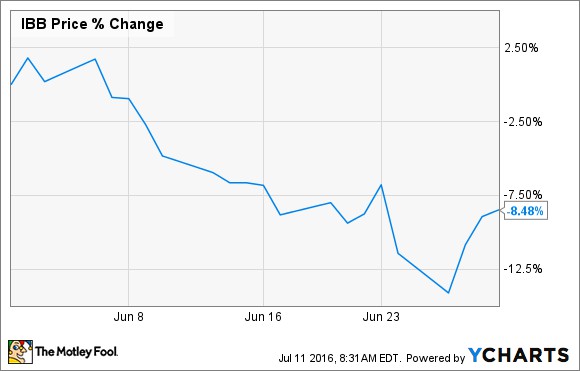 In short, the market seems to be souring on cash-flow-negative operations like Merrimack, regardless of their near- or long-term prospects. Merrimack, for instance, is now trading at about 3 times the 2017 projected revenue from its advanced pancreatic cancer drug Onivyde. That's definitely a noteworthy valuation, given that most oncology companies receive ginormous premiums for their lead drugs.
Now what: Onivyde appears set to have a long...
More