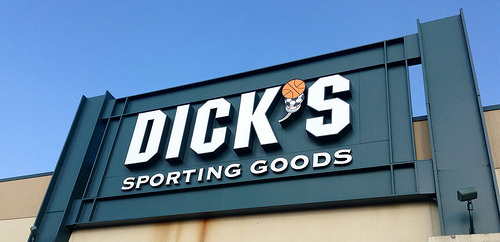 Dick's Sporting Goods (NYSE: DKS) reported earnings for the first quarter, with Golf Galaxy struggling to pull its weight, showing poor profits and store sales.
Golf Galaxy, partly due to harsh weather conditions and shipping issues from the west coast, reported low sales numbers, plummeting 11% for the quarter, The Wall Street Journal reported. First quarter profits for its parent company also fell significantly from last quarter as well, down approximately 10%.
Profits for the quarter hit $63.3 million at $0.53 cents per share, while analysts projected $0.53 cents per share with a revenue of more than $1 billion, the WSJ reported. Dick's Sporting Goods stocks were down more than 4% in premarket trading Tuesday.
For more business and financial news, click here.