Things seem to be going from bad to worse for Quindell PLC, the struggling insurance outsourcer.
Quindell became one of the most talked about companies in London last year, after Gotham City Research announced an initiation of coverage on the company with a target price of 3p, which at the time, indicated a downside of 93%. Quindell's market value was cut in half to £1.3bn in the week following the release of this report. Over the next 12 months, the company slowly fell apart.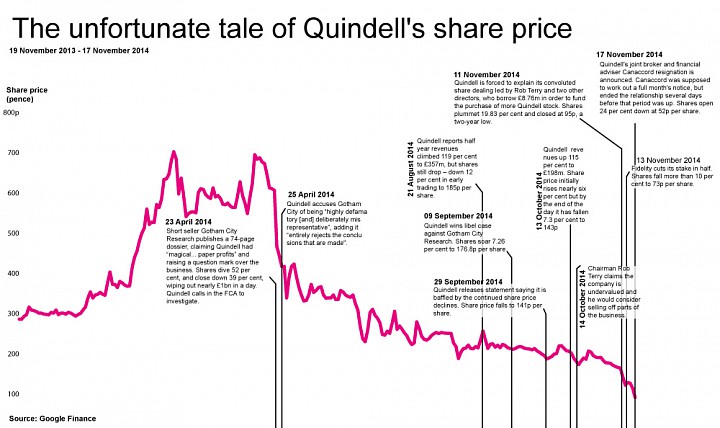 Quindell's shares have been suspended since June, and the company missed the end of June deadline to publish its results, capping a tumultuous period where founder Rob Terry was ousted with the sale of its legal business to Australia's Slater & Gordon.
However, today the group finally announced its long-delayed annual results, revealing a substantial financial loss as it wrote down the value of assets.
The group reported a pre-tax loss of £238 million, compared to a loss of £8.6 million for the same period last year...
More