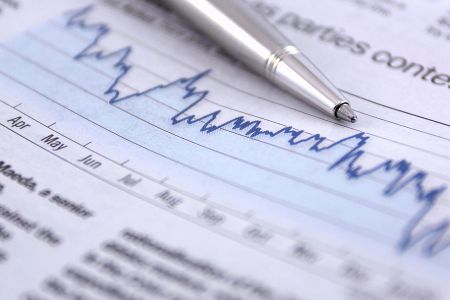 Average gain in non-farm payrolls for the month of September is 0.7%, implying an uptick in payrolls by 995,000 (non-adjusted).
**NEW** As part of the ongoing process to offer new and up-to-date information regarding seasonal and technical investing, we are adding a section to the daily reports that details the stocks that are entering their period of seasonal strength, based on average historical start dates.   Stocks highlighted are for information purposes only and should not be considered as advice to purchase or to sell mentioned securities.   As always, the use of technical and fundamental analysis is encouraged in order to fine tune entry and exit points to average seasonal trends.
Stocks Entering Period of Seasonal Strength Today: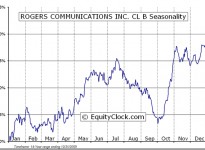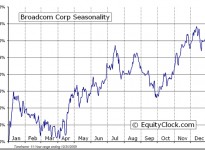 The Markets
Stocks closed marginally higher on Thursday as investors position portfolios ahead of Friday's monthly employment report.  The S&P 500 Index reversed earlier losses, closing higher by two-tenths of one percent and ending at its declining 10-day moving average, the same variable level that it closed at prior to last month's employment report.  This does highlight the lack of optimism from investors ahead of this market moving event; typically, the large-cap benchmark would take position around the more significant 20 or 50-day moving averages as investors awaited the results.  Of course, it is no longer the data that appears relevant, but rather the how investors perceive the Fed's reaction to it in determining rate policy moving forward.  Seasonally, September is typically a strong month for employment, gaining 100% of the time, on a non-adjusted basis, over the past 50 years.  Average gain in non-farm payrolls for the month is 0.7%, implying an uptick in payrolls by 995,000 (non-adjusted).  The year-to-date trend in employment has been running above average and September's report should clarify some of the more volatile and uncertain readings from the summer, such as manufacturing employment.  Employment gains tend to be dominated by educational services, as a result of the start of the school season, and transportation, ahead of the holiday season.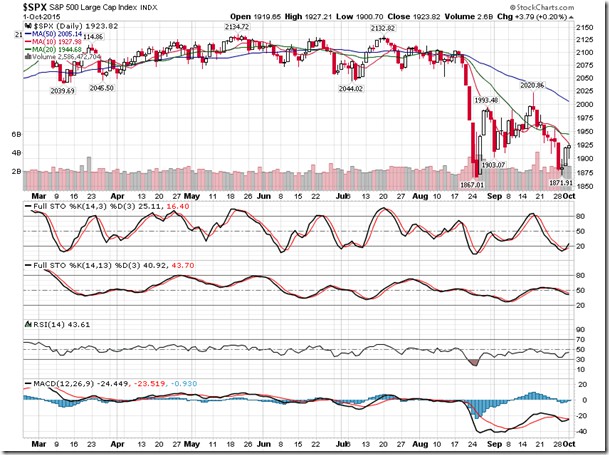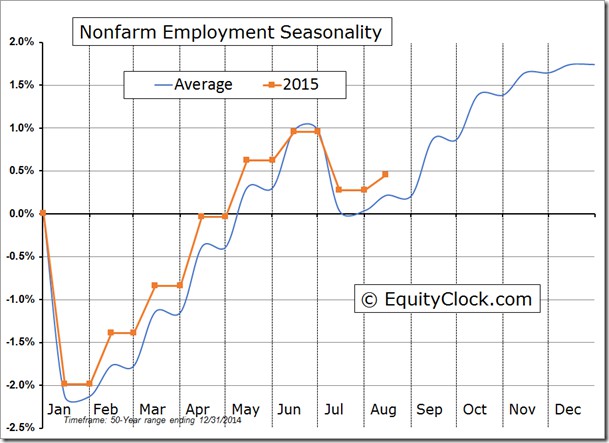 Meanwhile, another week, another round of energy commodity inventory reports, including natural gas inventories released Thursday morning.  The report on Natural Gas indicated a build of 98 billion cubic feet, maintaining a trend of gains that is inline with the average year-to-date change.  The report certainly wasn't supportive for the price of the commodity; natural gas plunged over 3.5%, breaking significant support around $2.50.  Major moving averages for the commodity continue to point lower.  Seasonally, the price of Natural Gas typically rises at this time of year, but with no shortage in supplies of the commodity, investors are failing to be enticed into the trade ahead of the winter heating season.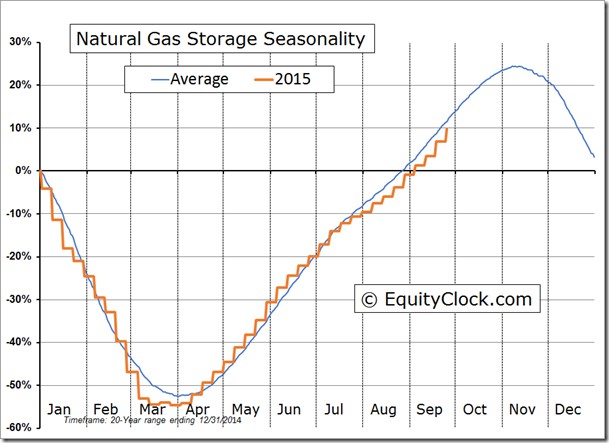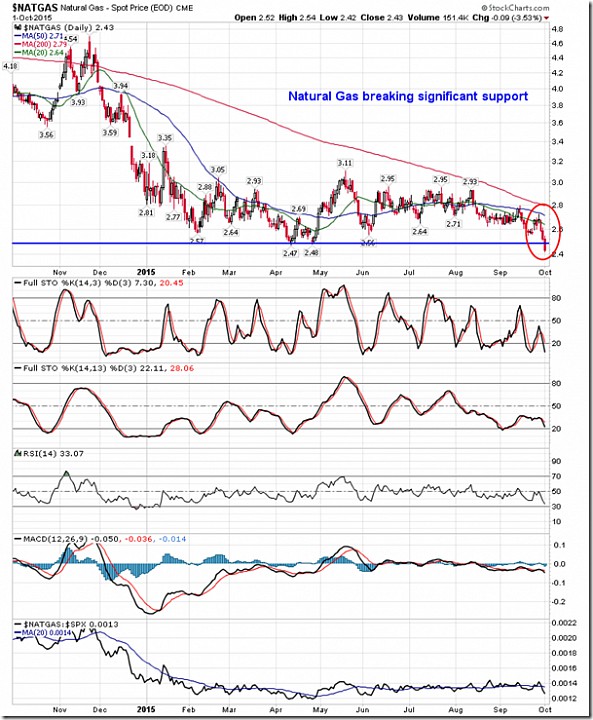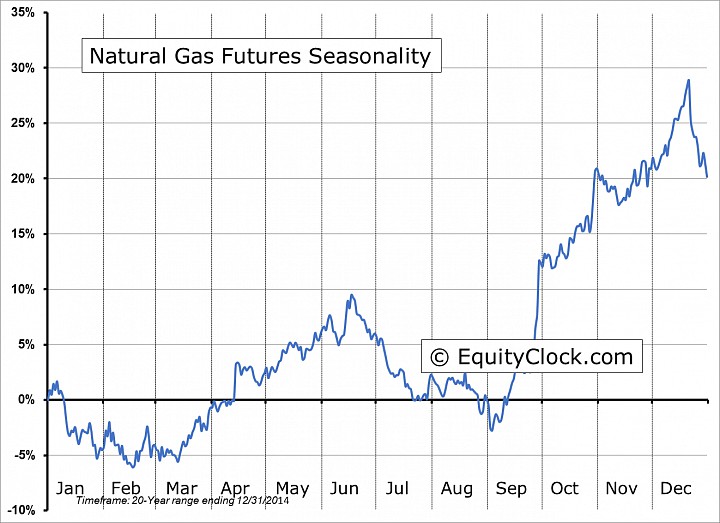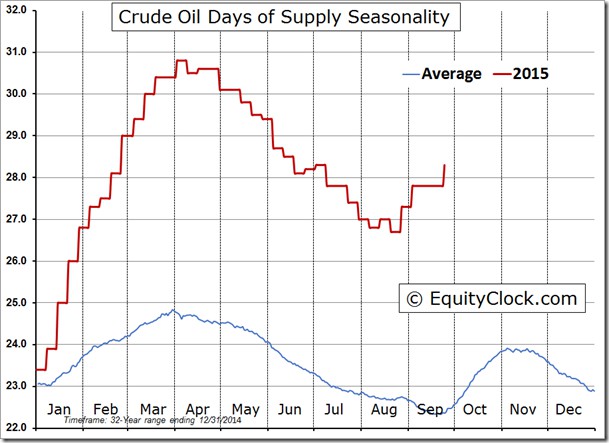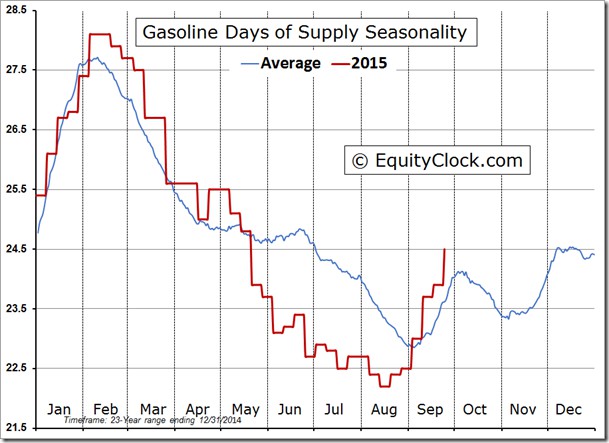 Further on the economic front, a report on construction spending continues to suggest strength in this segment of the economy.   The headline print noted a gain of 0.7% in August, above the 0.6% estimate proposed by analysts.  Stripping out seasonal adjustments, Total Construction Spending rose by 2.5%, marginally below the average gain for August of 3.1%, based on data from the past 20 years.  Year-to-date, the trend for 2015 continues to run above average, lifted by private, non-residential spending.  The report is encouraging, indicating that portions of the economy outside of those pertaining directly to the consumer are still showing strength, particularly since manufacturing, which is heavily impacted by lower commodity prices, is struggling.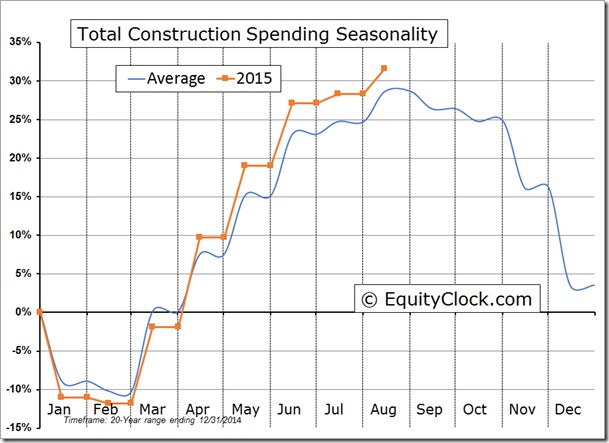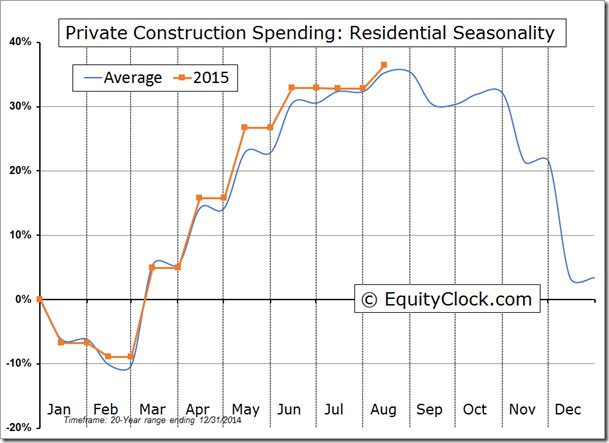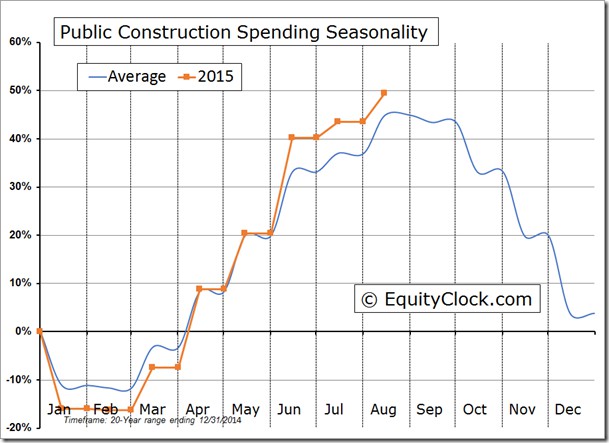 Sentiment on Thursday, as gauged by the put-call ratio, ended close to neutral at 0.97.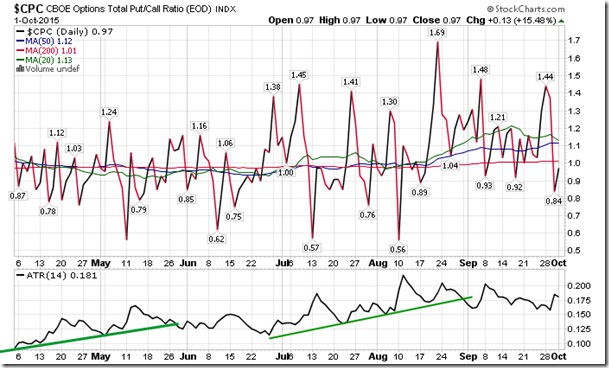 Seasonal charts of companies reporting earnings today:
No significant earnings reports scheduled for today
S&P 500 Index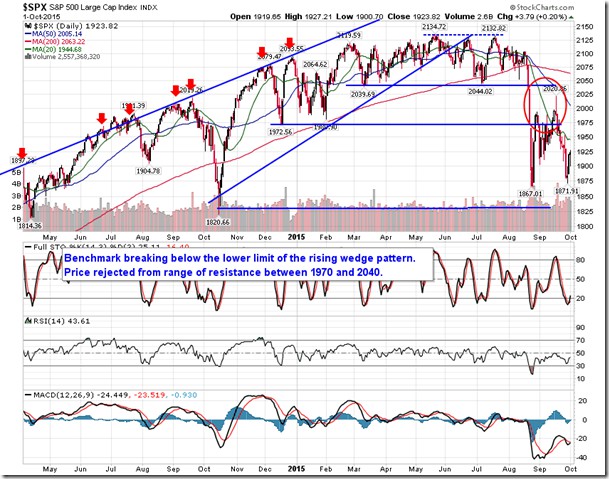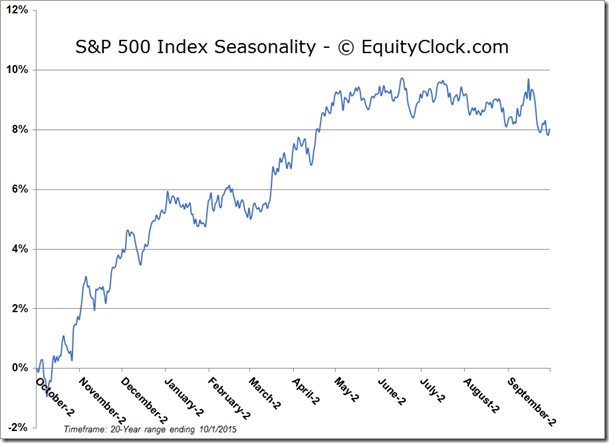 TSE Composite