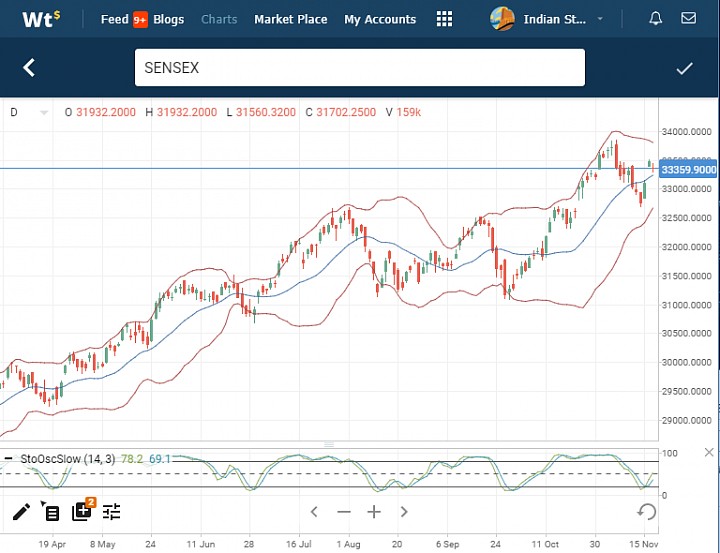 Indian equities landed marginally in the green on Monday, November 20 as gains in the oil refining segment outweighed losses in technology names. Notably, market participants were moderately upbeat after Friday's rally in regional stocks sparked by a sovereign rating upgrade from Moody's for the first time in the last 14 years.
In sectoral terms, energy, telecom, metals, industrial, banking, FMCG and healthcare names logged gains, while only technology stocks underperformed the broader market.
Recapping the benchmarks, the Nifty 50 advanced 0.15% to 10,298.75, and the BSE Sensex edged up 0.05% to 33,359.9.
By 10:55 GMT, the USD/INR currency pair firmed 0.23% to 65,090, while EUR/INR traded up 0.09% to 76.7554. The 10-year Indian government bond yield narrowed to 6.912%.
Reliance Industries, a major oil refining player, led the market higher, adding 1% on the back of declining oil prices.
Meanwhile, Strides Shasun, another oil refinery operator, surged 3.9% on media reports that it agreed to sell one of its businesses to Eris Lifesciences, which, in turn, soared 6.5% on the news.
The daily chart shows no signs of a potential reversal on the BSE Sensex, so the benchmark still holds upside in the short term.