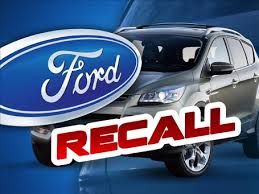 ( Image source: motormobile.net)
Ford Motor Company (NYSE:F) is expected to recall 355,000 in cars in 20 states and 15,000 cars in Canada as a result of severe corrosion that can lead to steering control loss. The recalled vehicles consist of the 2005-2011 model Ford Victoria, Lincoln Town Car, and Mercury Grand Marquis.  
The 20 states affected by the recall are: Connecticut, Delaware, the District of Columbia, Illinois, Indiana, Iowa, Kentucky, Maine, Maryland, Massachusetts, Michigan, Minnesota, Missouri, New Hampshire, New Jersey, New York, Ohio, Pennsylvania, Rhode Island, Wisconsin, Vermont, Virginia, and West Virginia.  Since no accidents has occurred yet, the recall has not affected the stock in current trading.