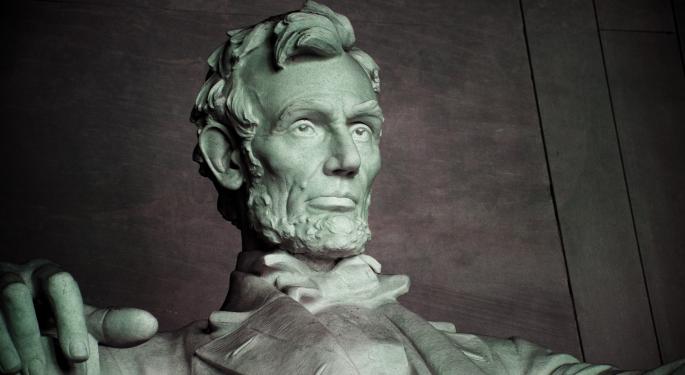 The storyline of a global recovery following almost a decade of historically unmatched central bank intervention remains grounded in hubris.
The real economic impact of the past nine years has been irreversibly detrimental. Market participants have become so focused on the short-term, the next Fed rate hike, the next European policy measure designed to test the EU experiment, and the desire to buyback as many shares as possible to milk the P/E metric, that the longer-term impact of the actions of a few central bank leaders has gone by without any serious concern.
Related Link: Core & Growth Money Managers Shun Apple, Hedge Funds Load Up Bullish Trades In Oil
As we await the next 25bps hike from the FOMC here in the US, Goldman Sachs decided to offer up some longer-dated reviews of just where the country stands in terms of growth.
When it comes to U.S. GDP, Goldman's team lead by Peter Oppenheimer noted that U.S. GDP growth has been continuously revised lower: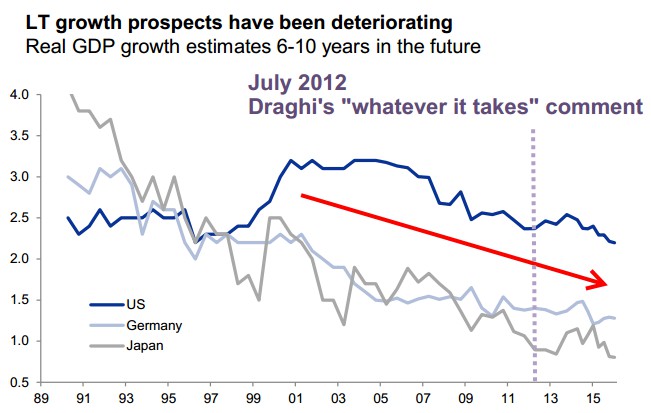 Next up, and is this one a doozy, the recovery everyone stands on top of mountains shouting about isn't the Ferrari we're all told it is; It's more akin to the power behind a 4-banger rice burner as the 2007 recovery growth path lags those of all prior recoveries: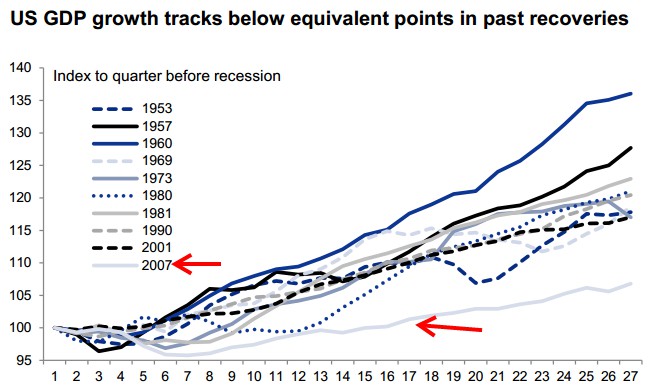 The data just gets worse as we go. Looking at the growth of long-term implied dividend growth yields a barren wasteland. In the US, that growth is resting on the lows last seen in, guess what year? 2008.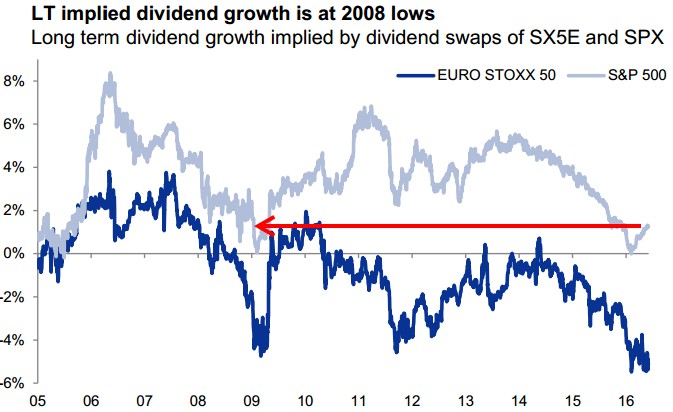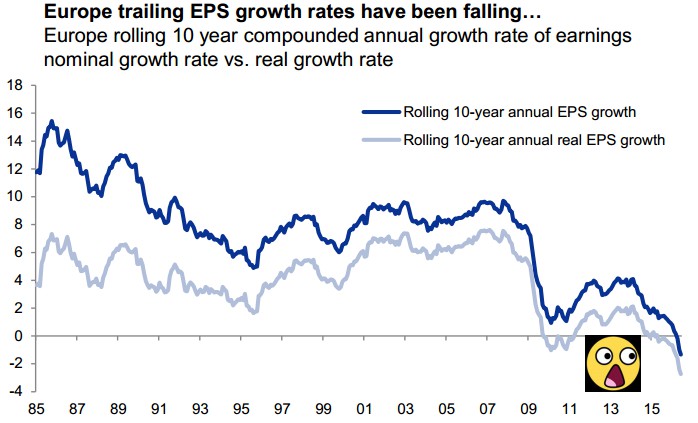 Buffalo Bills from 1990 to 1993: