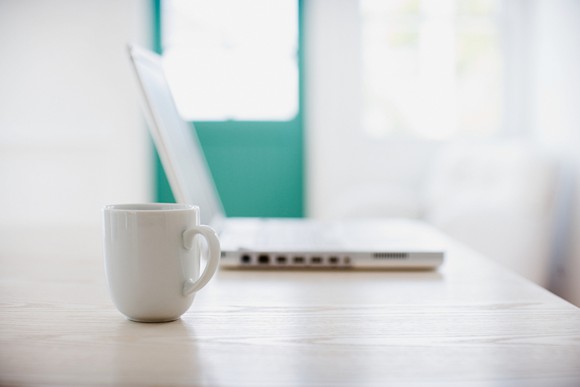 OK, fans of safe and reliable Intuit (NASDAQ:INTU), before you accuse me of luring you in with a sensational headline, I bring to your attention a stock price chart capturing the summer of last year. After enjoying years of steady appreciation, shares plunged nearly 29% in the four trading sessions following the company's fiscal fourth-quarter earnings release on Aug. 20, 2015: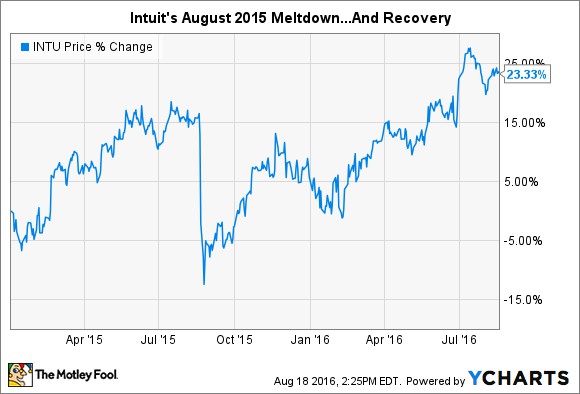 Intuit's free fall was due to a combination of factors, including a miss on its own full-year revenue projections, a revenue forecast for 2015 which disappointed investors, and uncertainty regarding the company's decision to sell three very visible (if no longer financially significant) revenue streams: Quicken, QuickBase, and Demandforce.
As is evident, Intuit's stock battled its way back from this meltdown in the ensuing months. Management has provided some support by spending $2.3 billion to repurchase nearly 8% of Intuit's outstanding shares during the first three quarters of the current fiscal year. And more importantly, the company has enjoyed a solid year so far, culminating in $1.0 billion in net profit earned in the third quarter -- a testament to a strong tax season in which TurboTax Online unit volume expanded by 15%.
Intuit reports on its fourth quarter and full fiscal 2016 year on Tuesday after the markets close, and hopes to avoid last year's stock rout. Investors should evaluate results against management's guidance, which was updated in May. The most important projections are:
Fourth-quarter revenue of $720 million to $740 million. At the midpoint of this range, Intuit would better its top line by roughly 5% over Q4 2015 revenue of $696 million.
An operating loss in the fourth quarter of $80 million to $100 million. Again, taking the midpoint of projections, the organization would improve more than 30% versus its $130...
More