Gold and Silver are both in double bottom attempts. Let's take a look at their charts.
(click to enlarge)
We can see gold price trying to break above 1210, which would clear the double bottom. Then, if price can start holding above 1200 following a pullback, we have upside towards 1223 and 1236 in the short-term. 
Silver 1H Chart 2/25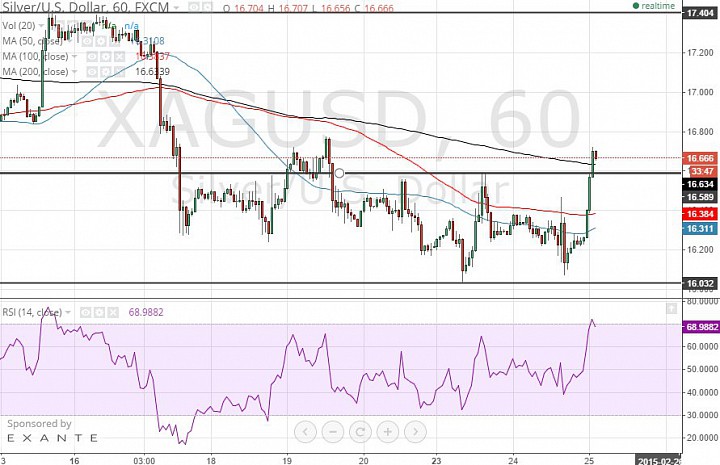 (click to enlarge)
Silver has completed its double bottom. If price can now hold above 16.40, there is upside in the short-term towards the 17.40 resistance.