YOKNEAM ILIT, Israel and MARLBOROUGH, Mass., Sept. 7, 2016 /PRNewswire/ -- ReWalk Robotics Ltd. (RWLK) ("ReWalk" or the "Company"), the leading global exoskeleton developer and manufacturer, today announced that the Company sold its 100th personal system this summer, a major milestone indicating growing adoption of personal use of exoskeletons. The Company has also sold more than 150 systems to rehabilitation centers, which are certified by the ReWalk Worldwide Training Standards that train patients for home and community use, and are key to enabling the growth of personal unit sales.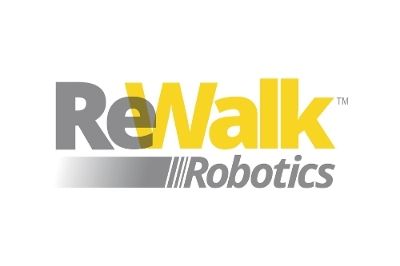 The ReWalk Personal Systems cover a diverse set of end users and geographies. The Company has placed systems across North America, Europe, Asia, Australia, and New Zealand—spanning more than a dozen countries in total. ReWalk Personal systems are being utilized in the homes and communities of law enforcement officers, veterans of the U.S. and other national armed forces, and men and women across a host of professions spanning all ages, races and ethnicities.
"This milestone symbolizes a new era for ReWalk. More public and private insurers are willing to procure and reimburse systems, the technology is evolving at a rapid pace, and there is a growing wealth of clinical evidence outlining the benefits of the technology to the health and well-being of the user," said ReWalk Robotics CEO Larry Jasinski. "We are proud to have passed the 100 personal system mark and continue to work diligently to provide this technology to all eligible users."
"My neurologist told me almost nine years ago that I would never walk again after a debilitating spinal stroke paralyzed me from the waist down," said Rick Batty, a Madison, WI ReWalker. "From that moment on, my mission in life was to stand and walk again — and ReWalk made that happen. The technology also...
More