GameStop: An Outdated Business Model?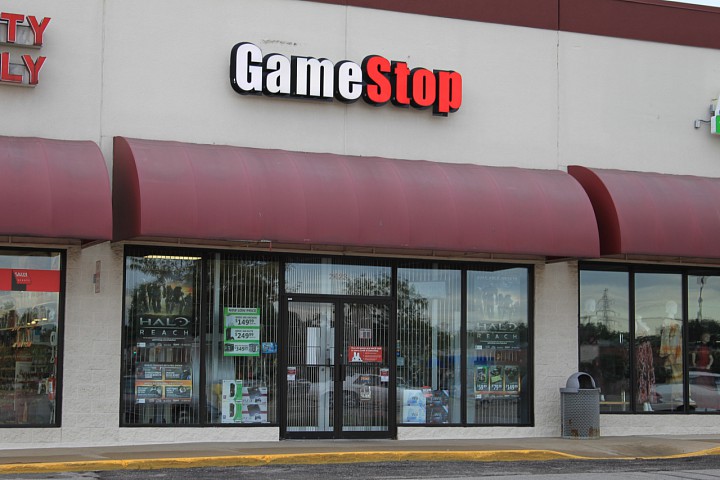 ---
To be honest, surprises me that GameStop (GME) still exists. The business model strikes me as out-dated, like Blockbuster - that now defunct movie rentals company. But GameStop is still kicking, and it looks like this dinosaur is nowhere near going exinct. 
Revenue & Net Income are high, but plateued.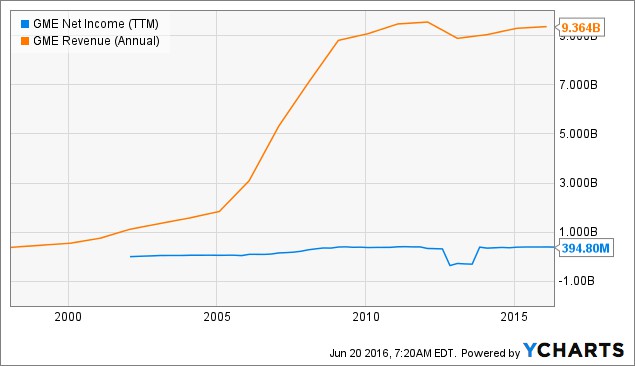 The Stock isn't really doing much.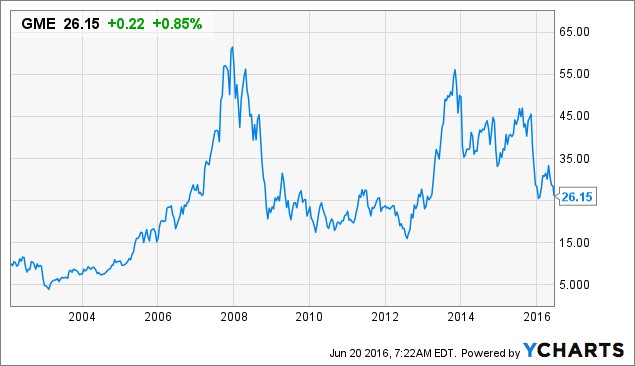 ---
Conclusion
GameStop is not going bankrupt any time soon, the business is strong. However, there is clearly not much room for organic revenue growth in this enterprise so I see little reason to invest.