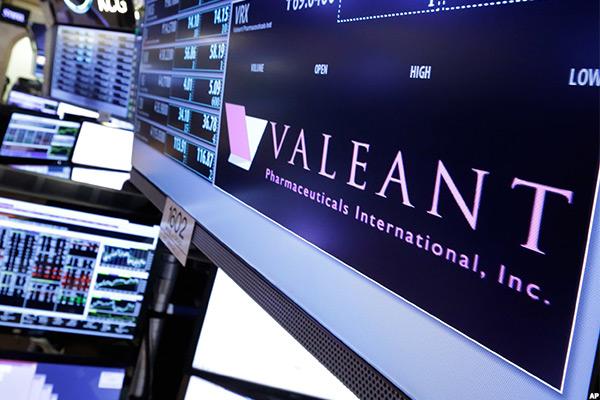 NEW YORK (TheStreet) -- Shares of Valeant Pharmaceuticals (VRX) are up 3.82% to $24.44 in early-morning trading on Wednesday after the drugmaker and Progenics Pharmaceuticals (PGNX) said the FDA approved their Relistor treatment for opiod-induced constipation.
Progenics licenses the drug to Valeant, which expects to begin marketing the treatment in the U.S. during the 2016 third quarter.
The FDA approved Relistor hours after an FDA advisory board voted 18-0 to approve Valeant's psoriosis treatment Brodalumab on the condition that the company...
More