Scotland will be an independent country

17 september 2014
A referendum on whether Scotland should be an independent country will take place on Thursday, 18 September 2014.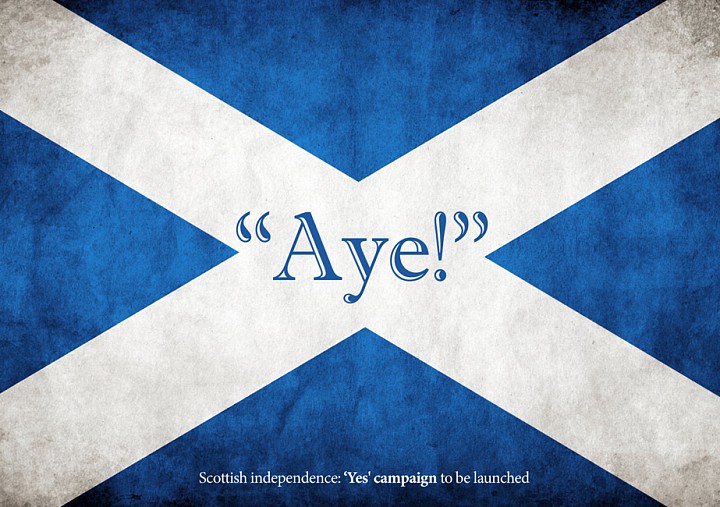 Following an agreement between the Scottish and the United Kingdom governments, the Scottish independence Referendum Bill, setting out the arrangements for this referendum, was put forward on 21 March 2013, passed by the Scottish Parliament on 14 November 2013 and received Royal Assent on 17 December 2013.
The referendum question, as recommended by the Electoral Commission, will be "Should Scotland be an independent country?" – voters can answer only Yes or No. With some exceptions, all residents in Scotland aged 16 or over can vote, a total of over 4 million people. To pass, the independence proposal requires a simple majority.
Yes Scotland is the main campaign group for independence, while Better Together is the main campaign group against independence. Many other campaign groups, political parties, businesses, newspapers and prominent individuals have also been involved. Prominent issues raised during the campaign include which currency an independent Scotland would use,public expenditure and North Sea oil.
via wiki