Will Advanced Micro Devices, Inc. (NASDAQ: AMD) stock rebound ahead of Ryzen 5 launch?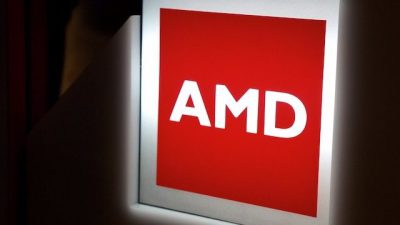 Shares of Sunnyvale, California-based, Advanced Micro Devices, Inc. (NASDAQ:AMD) were down by more than 3% in yesterday's trading session (April 4th) and also dropped further by around 1% in the initial after-market hours. This could have been partly caused by the downgrading of NVIDIA (NASDAQ:NVDA) stock by Pacific Crest analysts. Their research finds that desktop GPU market has reached saturation levels which could hurt NVIDIA. AMD has its flagship GPU launch slated for this quarter and the arguments of the Pacific Crest analysts might not have gone down well with some investors. AMD stock did not deliver a decent performance in the last month(March) by its standards but now, with another important product launch in Ryzen 5 on April 11, the question arises, will AMD stock see a rally like the one which preceded the Ryzen 7 launch? Of late, AMD stock has some positives going for it. To add to that, some recent news about Ryzen 5 CPUs suggest the Sunnyvale-based chipmaker could gain big going ahead. Let's take a closer look.
Latest Ryzen 5 leaked benchmarks suggest Intel has more reasons to worry.
Ryzen 7 was an impressive performance CPU. Now, AMD is geared up to target the mid-range market with its Ryzen 5 CPU. We had previously highlighted why this could be a much bigger deal for AMD stock. The latest leaked Ryzen 5 benchmarks give one new reason for AMD stock investors to cheer. The initial leaked benchmarks of Ryzen 5 1600 review suggest great multi-threaded performance. The Ryzen 5 1600 beats its Intel (NASDAQ:INTC)...
More