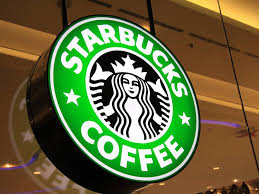 (NASDAQ:SBUX)
Not only can Starbucks baristas make the perfect latte for customers, now CEO Howard Schultz is encouraging them to discuss how to improve race relations in America at the same time.
The topic is often taboo in corporate America, butover the past few months, the company has held open forums for workers to talk about race. They have taken place in cities where racial tensions have recently run high, including Oakland, Los Angeles, St. Louis, New York and Chicago, as well as at corporate headquarters in Seattle.
The forums are "not to point fingers or to place blame, and not because we have answers, but because staying silent is not who we are," Schultz said.
He wants the conversations to continue, and to involve Starbucks customers, too.
The company ran full-page ads in The New York Times and USA Today this week announcing its initiative "Race Together." Baristas in cities where forums have been held began writing the slogan on customers' cups last week, aiming to spark a dialogue.