via mrzuniga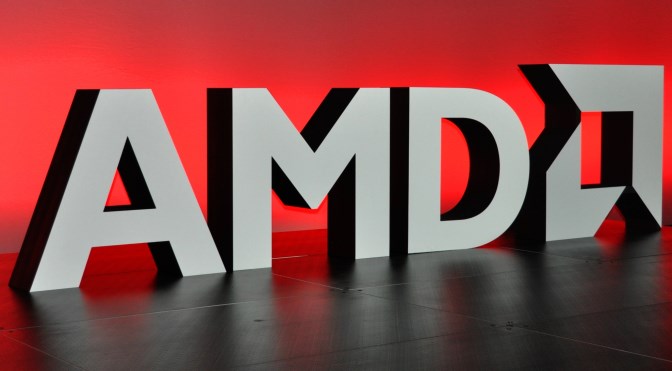 The big story that analysts are underestimating or all together missing is Mobile Ryzen (Raven Ridge). Performance wise, AMD now owns the high-end thin form factor high-performance laptop market. Only with added discrete graphics cards can an Intel+Nvidia platform compete with AMD on general+graphics performance.
The fair performance comparison is Mobile Ryzen 7 2700u against the i7-8550U with ADDED discrete NVIDIA graphics like the MX150 (essentially a mobile GT 1030). In this case the two systems are going to be close in performance over most graphics and non-graphics apps (extrapolating from the current data).
What is overlooked is that there is a significant power utilisation difference. All three mentioned components have a default TDP of 15 watts, but the AMD system uses only one of them! I repeat since this is whats often missed: The AMD APU of the GPU+CPU uses 15 watts altogether; while the Intel+Nvdia system has two 15 watt TDP units! This means that in the LOW PROFILE, high performance laptop scene AMD has a huge advantage. And I realize that the Intel+NVIDIA system will not usually use 15+15 watts – but it typically uses more than 15 and can use 30!
There is no holding back AMD's entry into this profitable market. The overall performance advantage is so huge for the target platform that Intel+Nvidia going to 10nm today (not that that is possible) would not be enough to hold back AMDs quick entry in this market! In fact, by my estimates, once AMD has access to 7nm (from TSMC or GloFo), the 7nm Mobile Ryzen also becomes attractive for tablets (even Apple thin tables) and will be the unquestionable performance leader in that category )
Note: right now, the Mobile Ryzen 5 2500u can be configured to 12 Watts; and this comparison would extend beyond Intel+Nvidia to Apple and Qualcomm, etc.

The AMD CEO said that now there are three models of Mobile Ryzen laptops, but in 2018 there will be "many" more models introduced. Take her word for it. I am fairly sure AMD now own this space from the total performance POV, and I estimate that through 2018 AMD will own more and more of this market – to the tune of millions of high end units sold every year. Unless EPYC sales kick in in very powerful way very soon, its Mobile Ryzen that is important. Don't let the stories of EPYC, graphics, mining or even AI take away your attention from the importance of Mobile Ryzen.
...
On Friday, AMD stock returned above the $11 level:
$AMD
, ADVANCED MICRO DEVICES / H1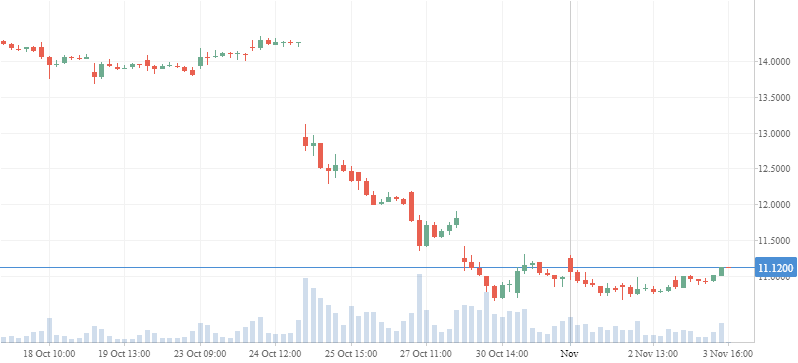 Nvidia is solidly above $200 ahead of its ER: