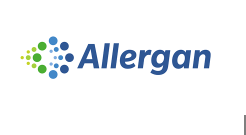 Similar to other biotechs or growth pharma as Allergen (AGN) calls itself, the stock trades at lows far below the highs over a year ago. The CEO took the blame for the large Q3 earnings miss and predicted top-tier growth next year. 
https://twitter.com/brianfires/status/793812919490183168/photo/1
The company is backing this thesis by committing a total of $15 billion to share buybacks. The story appears very compelling as the election on Tuesday should end some of the extreme pressure on the sector. Anybody buying the dip here?
Disclosure: No position