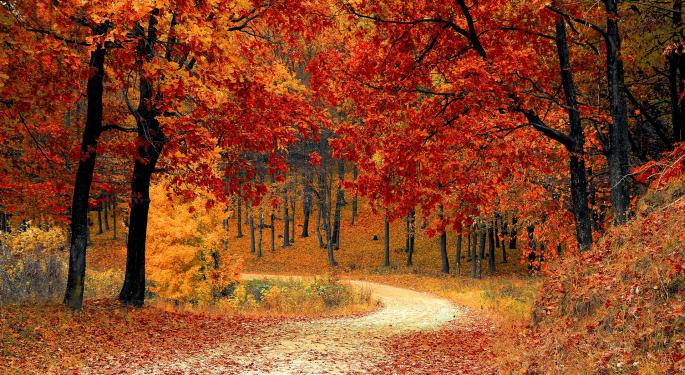 TD Ameritrade Holding Corp. AMTD 0.15% maintains a proprietary index called the TD Ameritrade's Investor Movement Index (IMX). The index aggregates the firm's clients positions and activity to measure what investors are actually doing and how they are positioned in the market.
The IMX index rose 6.19 percent in October to 5.83, which marks the highest reading in two years. The rise in the index comes at a time when volatility fell in many widely held investment names within TD Ameritrade's client accounts.
As a whole, TD Ameritrade's clients were net buyers of big name stocks throughout October, which helped contribute to the index's rise. Some of those hard hitters included:
What Clients Were Selling
TD Ameritrade's clients were net sellers of several financial names that actually saw gains in October, including Citigroup Inc C 0.18% and Bank of America Corp BAC 0.06%.
Clients were also net sellers of Netflix, Inc. NFLX 0.19%, despite the stock's rally after its earnings report.
Other notable names that saw selling activity include:
© 2016 Benzinga.com. Benzinga does not provide investment advice. All rights reserved.