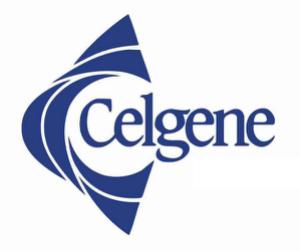 SUMMIT, N.J. & SEATTLE--(BUSINESS WIRE)--
Celgene Corporation (CELG) and Juno Therapeutics, Inc. (JUNO) today announced that Celgene exercised its option to develop and commercialize the Juno CD19 program outside North America and China. With the exercise of this option, Celgene will pay Juno a fee of $50 million and the companies will now share global development expenses for products in the CD19 program. Celgene has commercial rights outside of North America and China and will pay Juno a royalty at a percentage in the mid-teens on any future net sales of therapeutic products developed through the CD19 program in Celgene's territories. Juno retains commercialization rights in North America and China.
This Smart News Release features multimedia. View the full release here: http://www.businesswire.com/news/home/20160411005739/en/
Juno currently has three CD19-directed product candidates in clinical development, including JCAR015, JCAR017, and JCAR014. JCAR015 is in a Phase II trial for adults with relapsed or refractory (r/r) acute lymphoblastic leukemia (ALL). JCAR017 is in two separate Phase I trials, one in pediatric patients with r/r ALL and another in patients with r/r non-Hodgkin lymphoma (NHL). JCAR014 is in a Phase I trial in three different indications, adult r/r/ ALL, r/r NHL, and r/r chronic lymphocytic leukemia (CLL), as well as a trial in combination with AstraZeneca's investigational programmed death ligand 1 (PD-L1) immune checkpoint inhibitor, durvalumab.
"Our CD19-directed portfolio of drug candidates has shown encouraging efficacy and manageable toxicity in trials to date across a range of B cell malignancies, and we are pleased that Celgene has decided to opt in to the CD19 program. Celgene's development and commercial expertise, particularly in...
More