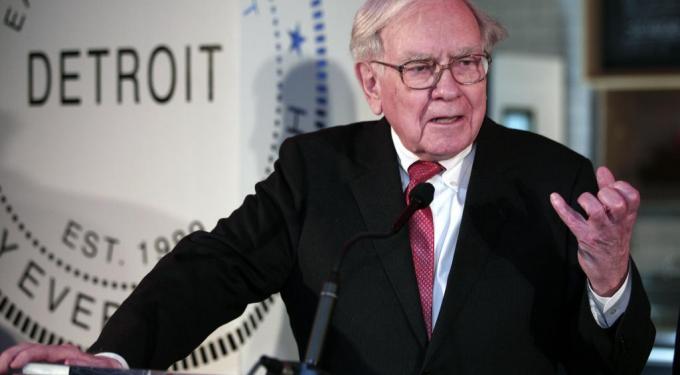 Plenty of well-known exchange traded funds can lay claim to being a "Warren Buffett ETF." Looking at Berkshire Hathaway Inc. (NYSE: BRK-A)'s equity portfolio at the end of the first quarter, it is clear the Nebraska-based conglomerate has an affinity for financial services stocks.
Additionally, investors can choose among major consumer staples ETFs, including the Consumer Staples Select Sector SPDR XLP 0.5% and grab exposure to multiple Berkshire holdings. However, a brand new ETF focused on the new-fangled concept of mobile payments does not immediately come to mind as a "Buffett ETF."
A Buffett ETF
A closer look at the newly minted PureFunds ISE Mobile Payments ETF IPAY 0.76% reveals that the first dedicated mobile payments ETF has some credibility as a Buffett fund. IPAY, which debuted last month, follows the ISE Mobile Payments Index. That index "tracks companies at the forefront of the mobile, electronic, and digital payments industry," according to a statement from PureFunds.
Related Link: ABCDETF: Three Ways To Play Google's Alphabet Metamorphosis
Getting to the point of IPAY's utility as a Buffett ETF, the new fund features stakes in Dow component Visa Inc V 1.1%, MasterCard Inc MA 1.15% and American Express AXP 0.35%, another Dow stock. Those stocks are three of IPAY's four largest holdings and combine for 18.4 percent of the new ETF's weight, according to issuer data.
Berkshire Hathaway has long been one of the largest American Express shareholders and the conglomerate's most recent 13F filing revealed stakes in Visa and MasterCard with a modest trimming of...
More