Summary
Consumer Reports has retracted its buy recommendation for the Tesla Model S over reliability issues.
Tesla stock has nosedived since the news was released and is down close to 7% as I write this.
The stock movement represents the double standard that is applied to the company.
Tesla Motors (NASDAQ:TSLA) stock is under pressure Tuesday after Consumer Reports retracted its buy recommendation on the Tesla Model S over reliability issues. This release comes just a month after Consumer Reports rated the Tesla Model S P85D a record-setting 103 out of 100 (no, that is not a typo). The magazine noted that this test did not take into account reliability, and at the time, reviewers said that their polling of Model S owners indicates average reliability. On Tuesday, Consumer Reports changed its tune.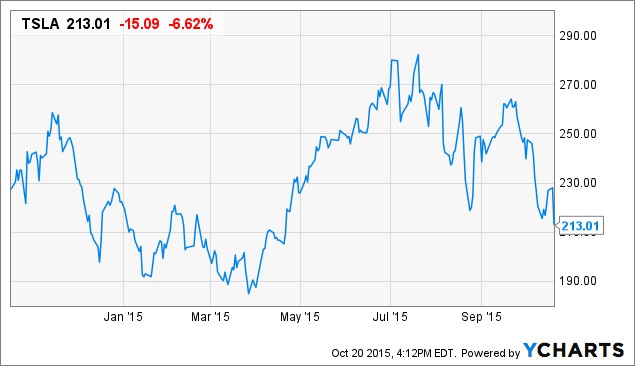 After surveying 1,400 Model S owners, Consumer Reports downgraded the Model S's reliability to "worse-than-average" based on customer complaints that mentioned problems ranging from the drivetrain to the sunroof to the door handles. Jake Fisher, Director of Automotive Testing at Consumer Reports, called into question Tesla's brand reputation going forward as increased production and a more diversified product mix present more complex engineering challenges.
Fisher's concerns are valid, but the reaction to the news represents a double standard. Every automotive brand has reliability issues, and most of these brands have been in business for decades. Tesla has less than ten years of experience in building vehicles and has only experienced widespread release of two models with the Model X ramp up ongoing. Reliability...
More