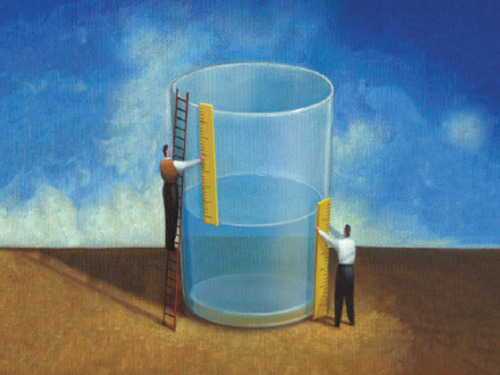 After the disappointing comments from Yellen and the Fed after its meeting on September 16th, all eyes turned to Janet Yellen's September 24th speech in Boston.
If you remember, the Fed failed to raise rates after this meeting and spoke rather pessimistically about the harmful impact of weakness abroad on domestic growth and inflation. Instead of instilling confidence, the Fed instilled fear and pessimism. I immediately made some strategic changes with my trading positions and hedges to reflect this new, more negative Fed view, as I mentioned in last week's blog. The stock markets around the world reacted negatively to the Fed comments while bond prices rose. Deflationary fears crept back into the marketplace. I hit it!
It became quite evident right away that the Fed and Janet Yellen made a huge mistake in talking down the economy and inflation. I wasn't the only one to say this. I started thinking that that Fed governors and Janet Yellen are smart people so for sure they would change their commentary and paint a more optimistic view of the economy. After all, the Fed should have declared victory last week and raised rates espousing optimism.
The key event to get the "right" message out was Janet Yellen's speech Thursday night. I went out on a limb and reversed some of the hedges during Thursday before the speech that I put in place after the Fed meeting. I went longer on the dollar, reduced some of my short DAX and JAX positions and added meaningfully to financials. Financials are the clear winner of a rising sloping yield curve; were yielding over 4% and selling at discounts to the market and real book.
Once again, let's review, region by region to see if there are any changes in our core beliefs that would impact my asset allocation, regional selection, industry emphasis and specific company investments.
1. The United States remains the engine of the world especially with the slowdown in China. I have already discussed in general terms Janet Yellen's speech at the University of Massachusetts, but here are some of the specifics: the slack of the economy has diminished to the point where inflationary pressures could build over time; the Fed needs to be ahead of the curve and prevent speculative forces in the financial markets; the strong dollar, lower energy and commodity prices are understating normalized inflation; and her most important comment was that the domestic economy is key and the Fed should look past headwinds abroad. She concluded that the Fed should begin raising rates this year and at a gradual rate. She did comment on the risks abroad and the Fed has to be willing to adjust policy...
More