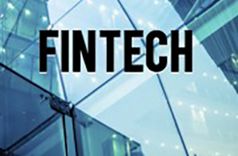 The fintech sector is back from the dead. Or at least the Q2 results for LendingClub (LC) and OnDeck Capital (ONDK) were good enough to find some interest in the market. 
LendingClub reported mixed Q2 results, but the online lending marketplace sees stability in most of the investor categories with growth expected to return by 2017. The stock got a boost mid day and appears set to break above $5.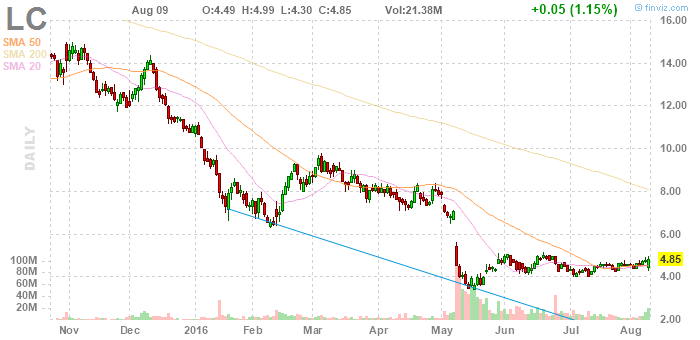 OnDeck Capital produced 41% growth in origination volumes showing that strong demand exists for online small business loans on the leading platform. The stock surged to $6 and now appears set to break the downtrend and eventually close the gap over $8.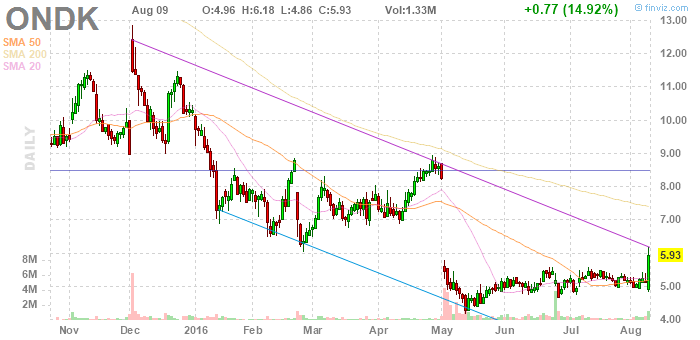 The gains so far are small. Load up on any dips!
Disclosure: Long LC and ONDK