There have been important moves in the market today, which have presented some interesting price action in some of the longer time-frame charts. The
AUDUSD
is a prime example, and I'm zoomed
out all the way to the weekly chart
, which gives us lots of context and can help set up long-term biases.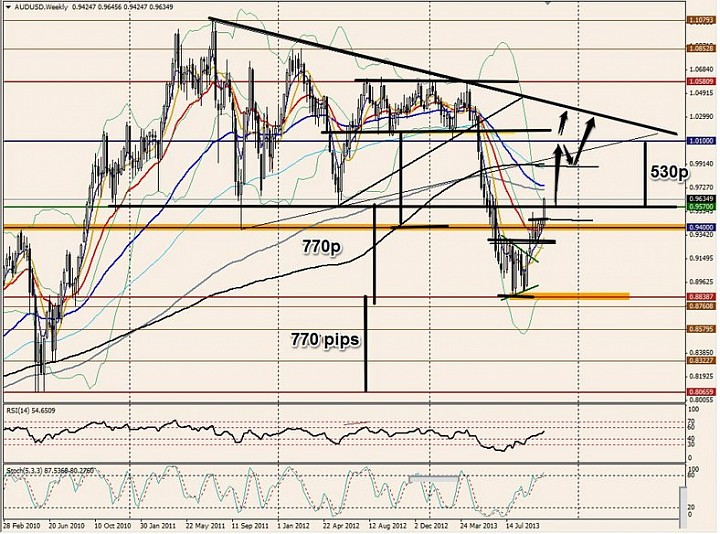 The pair's recent price action suggests that we may be in the beginning of a mark-up phase in the pair.

The pair has cleared its bottoming pattern (b/w 0.8840 and 0.9280) - a period of accumulation - following the steep sell-off between April and July.
There was a breakout that breached the 0.94 level, before falling back to use the 0.9280 old level of resistance now turned to support. That was our throwback.

Now, the pair is again clearing new high, and could be entering a mark-up phase - in which we would have a sharp rally, before a period of consolidation for re-accumulation that will be some kind of flag or pennant pattern.
A key resistance levels will be the confluence of the 55-ema (in blue) and the 200-ema (in gray) around 0.9720. 

Afterwards, the next level to the topside will be the 200-sma (in black, currently near the 0.99 handle). Above that, we look at the range that held form Aug 2012 to Apr 2013, and use its old support level of 1.01 as an upside resistance target.

If you're not familiar with the phrasing "mark-up, breakout, throwback" see the image below of the "Wyckoff" schematic and those phases of a market cycle: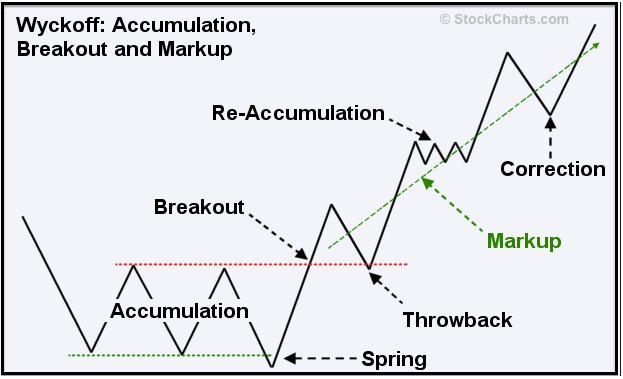 - Nick