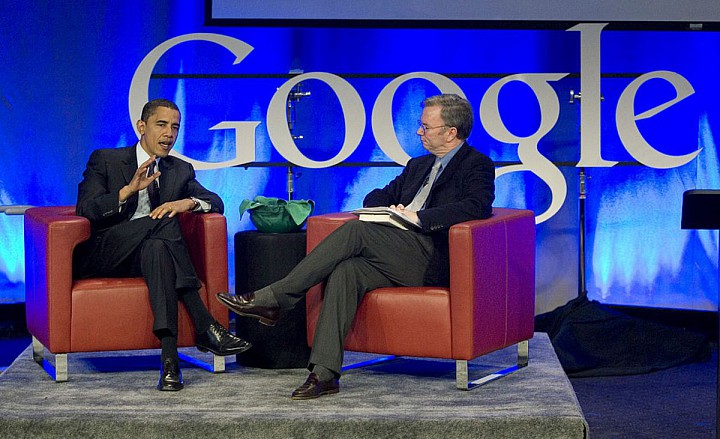 You remember "Government Sachs," right? It's the nickname that gained currency during the financial crisis for the Wall Street firm and its alumni, who seemed to occupy every crucial position in Washington.
Well, now there's Govergle. Or maybe it's Googlement. Alphament, anyone?
We all know Google -- or, technically, Alphabet, the new name of the parent company -- as the pride of Silicon Valley, occasionally the most valuable corporation on the planet, the company investing billions in self-driving cars and thinking machines. Perhaps it's time for it also to be recognized as the successor to Government Sachs.
Part of this is just the usual story of a company growing so big that it can't afford to ignore lawmakers and regulators any more. Google/Alphabet's annual spending on lobbying, for example, went from less than $1 million a decade ago to $16.7 million in 2015, putting it behind only Boeing and General Electric among American corporations.
But there is also a weirdly tight relationship between the company and the Obama administration. Google was formally neutral in 2008 election, but Eric Schmidt, then the chief executive officer, now Alphabet's executive chairman, hit the campaign trail for Barack Obama and stood at the victor's side at a news conference the day after the vote. The director of analytics who got the Obama campaign going on its hugely successful experiments in online fundraising in 2007 was a guy on leave from Google.
Since Obama took office in January 2009, at least 250 people have left Google and related companies for jobs in the administration or vice versa. Oh, and in 2012 Schmidt actually helped recruit the Obama campaign technology team and spent election night in the campaign "boiler room" in Chicago.
I don't doubt that much of this interconnection sprang from genuine mutual admiration. "He's fresh, he's new, there's something about him that's Google-like," a young Googler said after Obama's first campaign visit to the Googleplex in November 2007.
Now, though, neither Obama nor Google is what you'd call fresh or new. He is a gray-haired dude who has been in office for seven-and-a-half years, and it is a gigantic, powerful maybe-monopoly. The relationship deserves to be judged by different standards -- which is belatedly starting to happen.
The estimate of how many people have moved back and forth between Google and the administration is from the Google Transparency Project that the nonprofit Campaign for Accountability launched in April. The project also recently...
More