The EUR/USD rallied from the 1.35 support after an initial bearish reaction to the ECB policy announcement and press conference. The US NFP on Friday was relatively positive, and should give USD some footing.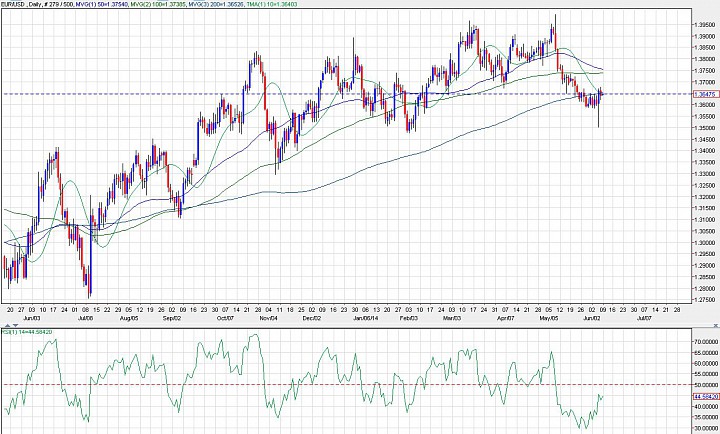 (eurusd daily chart)
The current rally in EUR/USD should be seen as a bullish correction against an almost 500-pip decline in the past month.
Look for resistance if price can push to the 1.3750-1.38 area. If price action does find resistance in this area, and the daily RSI holds below 60, look for a bearish continuation attempt. The focus should still be towards the 1.3475 2014-low up to the 1.35 handle.
In the near-term, see if price can stay above 1.3620, and move above 1.3680 to confirm the short-term bullish correction outlook. If price falls back below 1.36 instead, there might not even be an opportunity to sell a rally before the focus returns to the 1.3475-1.35 level.