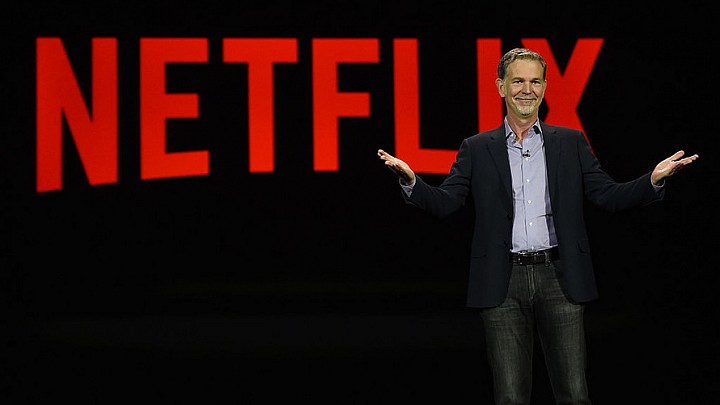 Richard "Trip" Miller of Gullane Capital LLC, whose hedge fund generated a 78% return after fees last year, is still bullish on Apple Inc. and Amazon.com Inc. because the tech companies' massive cash flow enables them to easily enter new industries in search of profits.
Still, Miller isn't a fan of all so-called FAANG stocks: He has a short position on Netflix Inc., betting on a decline in the shares. (FAANG stands for Facebook, Apple, Amazon, Netflix and Google.)
Miller founded Gullane Capital of Memphis, Tenn., in 2002. The firm runs $24 million in its hedge fund, Gullane Capital Partners LLC, as well as another million in private accounts following the same strategy as the fund. He said all employees place their entire investible assets in the fund to align their interests with those of clients.
The fund follows a value strategy, with a stated goal of purchasing stocks at 50% of its "appraisal," buying more shares as prices fall, and selling as prices approach Miller's value estimate. The fund typically has 10 to 20 long positions, but also has five to 15 short positions. For long positions, Miller said the fund seeks to hold positions for many years, "with very low turnover."
Gullane Capital Partners LLC had a 77.5% return during 2016, after fees, according to Convergex. The fee structure is modeled on Warren Buffett's for the partnership he ran from 1956 to 1969: a combination of 1% of assets under management annually, plus 20% of any gains for the fund over a 6% return in a given year; if returns amount to less than 6%, investors pay only the 1% annual fee.
Over the past three years, through Dec. 31, the fund's average annual return, after fees, was 12.3%, compared with 8.9% for the S&P 500 Index SPX, -0.08% For the past five years, the fund's average annual return after fees was 11.3%, trailing the S&P 500's 14.7% gain.
History won't repeat
Miller said it was important to "temper expectations" after such a strong performance in 2016, when all 18 of the fund's long positions were up (if reinvested dividends were included).
"We don't expect that to happen again. I think it was the byproduct of planting the seeds in 2015 and being wrong in the fourth quarter of 2015," he said, referring to his purchases of Wynn Resorts Ltd. shares. The fund was down 28% in 2015.
Miller said he bought Wynn "too early," but that the trade — then and now the fund's largest position — worked out very well in 2016, when it rose 28%, and in 2017, when it was up 55% through July 7. This is the third time Miller's team has invested in the casino operator.
Miller said he is willing to invest in companies over and over.
"We know when they are cheap, and we know when...
More