LONDON (Reuters) - World stocks were enjoying the view at an all-time high on Friday, lifted by a week of strong U.S. economic data and promises from the European Central Bank that cheap money will be sloshing around for years.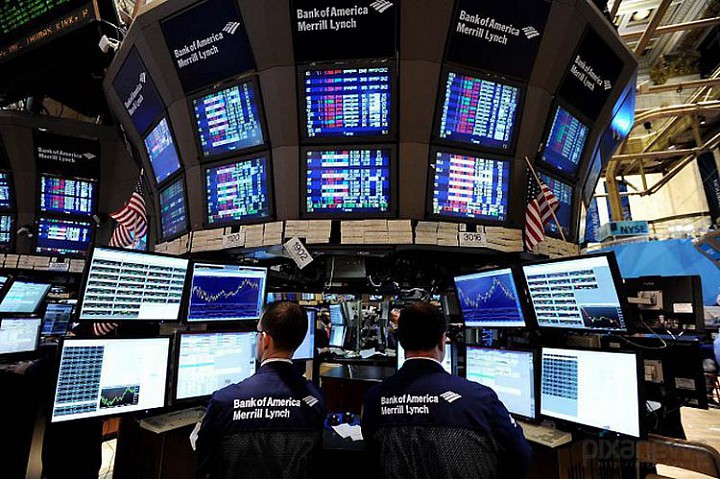 European shares were marginally in the red as the dust settled from Thursday's forecast-busting U.S. jobs data and ECB meeting, with investors taking the opportunity to lock in profits after the biggest week of gains since March.
A new three-year peak for Asian stocks overnight meant MSCI's All World share index, which tracks 45 countries, set its fourth consecutive record high, while the dollar, U.S. bond yields and growth-sensitive copper were also up on the week.
"You can't fight the tape, it's as simple as that," said Justin Haque, a broker at Hobart Capital Markets, referring to the deluge of strong data this week, "It's a very bullish scenario."
With Wall Street closed later for Independence Day celebrations markets were quieter than usual but there were still pockets of movement.
Yields on lower-rated euro zone bonds continued to fall as analysts combed the details of new long-term loans the ECB has lined up for banks, and after it said on Thursday it stood ready to print money if needed. [GVD/EUR]
The ECB will give banks the opportunity to borrow up to 1 trillion euros for four years at a rate of only 0.25 percent from September in the hope they will lend some of that money to businesses and consumers.
"More liquidity in the system is a boost for bonds," said Peter Chatwell, fixed income strategist at Credit Agricole.
Portuguese bonds though, which have underperformed this week due to concerns about an investigation into holding companies of the country's largest bank, saw their yields edge up, with 10-year paper at 3.64 percent.
Stocks in Lisbon also took another pounding, down another 1.25 percent on the day and one of only a handful of indexes in the world staring at a fourth straight week in the red.
WEAK OIL
Oil and safe-haven favourite gold were also under pressure as the unrest in Iraq and between Ukraine in Russia - supportive factors for both in recent weeks - remained in a lull.
Former Iraqi parliament speaker Osama al-Nujaifi said he would not run for another term, a move that should make it easier for the Shi'ite political parties to replace Prime Minister Nuri al-Maliki with someone more widely accepted.
Russian President Vladimir Putin also called for better relations with the United States on Friday in a congratulatory message to President Barack Obama marking U.S. Independence Day.
Brent crude held steady above $111 a barrel but was set to post its biggest weekly loss since early January. U.S. oil futures were down for a seventh straight day and heading for their longest such run since 2009.
"Supply fears are easing somewhat, but Iraq is setting a high floor on prices," said Victor Shum, vice-president of energy consultancy IHS Energy Insight.
LANDMARK WEEK
MSCI's broadest index of Asia-Pacific shares outside Japan ended up 0.2 percent, touching its highest levels since May 2011 after a weekly gain of 1.7 percent.
Japan's Nikkei stock average rose 0.6 percent to hit a 5-1/2-month high, and gained 2.3 percent for the week.
It came after U.S. employment growth smashed forecasts and unemployment fell to near a six-year low of 6.1 percent, effectively dispelling fears about the economy's health after a weather-hit start to the year.
The report helped the Dow Jones industrial average pass the 17,000 milestone and the benchmark S&P 500 rise to within 1 percent of the 2,000 level.
U.S. Treasury yields hit a two-month high, which in turn burnished the dollar's appeal. The benchmark 10-year yield ended at 2.64 percent after going as high at 2.69 percent. Treasuries weren't trading on Friday.
The dollar was though and it was at a one-week peak against a basket of rivals despite being a touch softer against the yen at 102.05 yen.
The ECB's loose talk nudged the euro lower to $1.3589 leaving traders wondering whether long-held bets on a rise in the dollar could finally start to pay out. [FRX/]
"It is very fair to say that nobody got the first half of the year right, but I think the second half of the year will be much more in line with what people expected," said Kerry Craig, a global markets strategist at JP Morgan.
Source: http://finance.yahoo.com/