Money managers lost faith in oil's recent rally as doubts grew over whether major producers will be able to agree on an output freeze.
Futures in West Texas Intermediate oil retreated last week for the first time since mid-February. Prices had surged from a low of almost 13 years on a proposal by Saudi Arabia, Russia, Venezuela and Qatar to cap oil output and reduce a global surplus. They'll meet with other countries in Doha on April 17.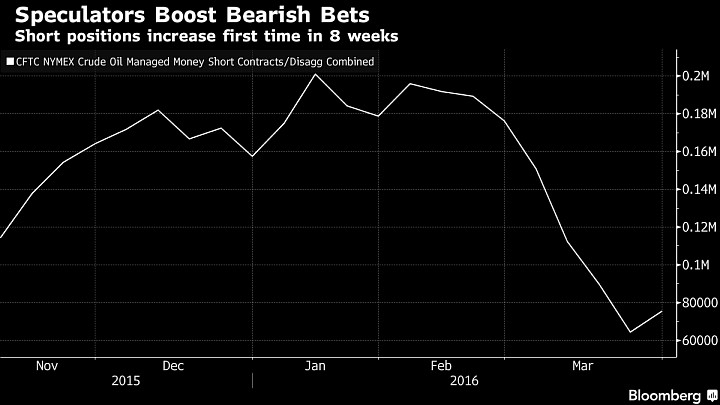 While Iran said it would attend the talks, it ruled out limiting supply as it restores exports after sanctions were lifted in January. Saudi Arabia's Deputy Crown Prince Mohammed bin Salman said in an interview with Bloomberg that his country will freeze its output only if Iran and other major producers do as well...
More