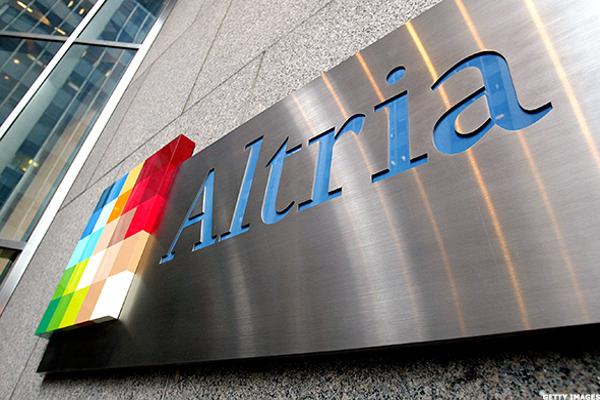 NEW YORK (TheStreet) -- Shares of Altria (MO) are down 2.44% to $66.27 in late morning trading today after the cigarette company reported mixed second quarter results before Wednesday's market open.
Altria reported earnings of 81 cents per share, beating analysts estimates by a penny. Revenue net of excise taxes came in at $4.88 billion, missing analysts projections of $5.01 billion.
Last year, Altria posted earnings of 74 cents per share on revenue of $4.88 billion for the second quarter.
The company raised its 2016 guidance to a range of $3.01 to $3.07 adjusted earnings per share.
Additionally, Altria announced its stake in SABMiller (SBMRY) will change...
More