After taking a month off from the series in June (unintentionally of course)…I'm back! Each month, I like to summarize which Dividend Aristocrats are expected to increase their dividend in the coming month. As die-hard dividend growth investors, the two of us take great joy in closely monitoring and tracking the changes in our dividend income and dividend payments of the companies we own and companies that we are watching closely. Typically, July is a slower month than June, but there are still some great companies that are expected to reward their shareholders.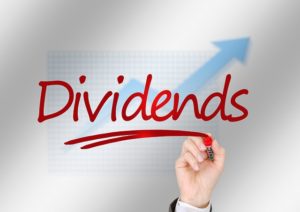 Dividend Increases in June 2017
Before I look forward to the expected dividend increases in July, I wanted to quickly summarize the dividend increases that occurred in June 2017 for a few Aristocrats and a few non-Aristocrats. Here are some of the highlights:
Disclaimer: I do not recommend any decision to the reader or any user, please consult your own research. Thank you.
Target (TGT) – TGT represents on of my largest holdings, so I was eagerly anticipating this announcement and was looking forward to seeing the impact on my dividend income. Recently, TGT was posting some strong dividend increases; however, my expectations were pretty low given the company's performance and the looming restructuring at the organization. With all the news and performance question marks, a large dividend increase seemed pretty unlikely. And man, my hunch was right. TGT only increased their dividend $.02/share per quarter, a meager 3.3% increase during the year. I was disappointed to realize that this increase met my expectations…
Kroger (KR) – This is the second time...
More